Google adds an encryption lock to Gmail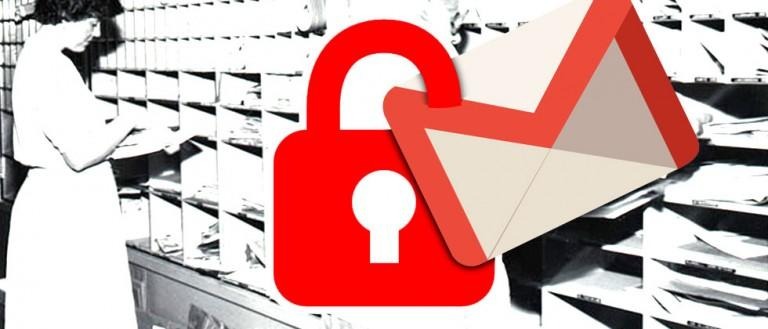 Google initiates an unlocked/broken lock icon system in Gmail in honor of Safer Internet Day, showing whether or not emails are encrypted or not. Gmail email has been encrypted for some time. Not all other email services share this level of protection. Google's initiative – starting today – shows a tiny un-locked icon to the right of your "to" or "from" bar in any given email. This broken or unlocked lock indicates whether or not the person on the other end of your email works with a service that supports TLS encryption.
Further, Google will start showing a question mark to the left of any sender's name in place of a Google account icon or standard non-account icon if they cannot be authenticated. Authentication is a simple system which attaches "mailed by" and "signed by" names to any email – that's DKIM signed or SPF signed, respectively.
SEE: Google begins to warn users of Unencrypted Emails
Google suggests this week that neither of these new icons – an unlocked lock or a question mark from your email's sender – are reason to panic.
In fact many emails could be coming to you without authentication or encryption, and you might not have to worry at all.
It's still up to you to decide whether or not an email is safe for you to be opening, reading, and/or downloading files from. That's still entirely your responsibility.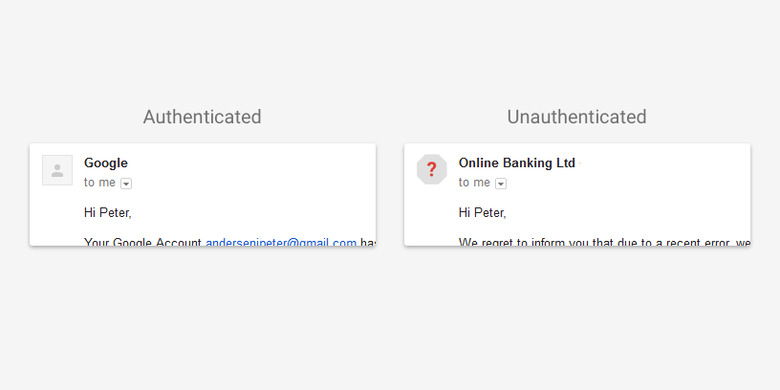 "Not all affected email will necessarily be dangerous," said John Rae-Grant, Google Product Manager. "But we encourage you to be extra careful about replying to, or clicking on links in messages that you're not sure about."
"With these updates, you'll have the tools to make these kinds of decisions."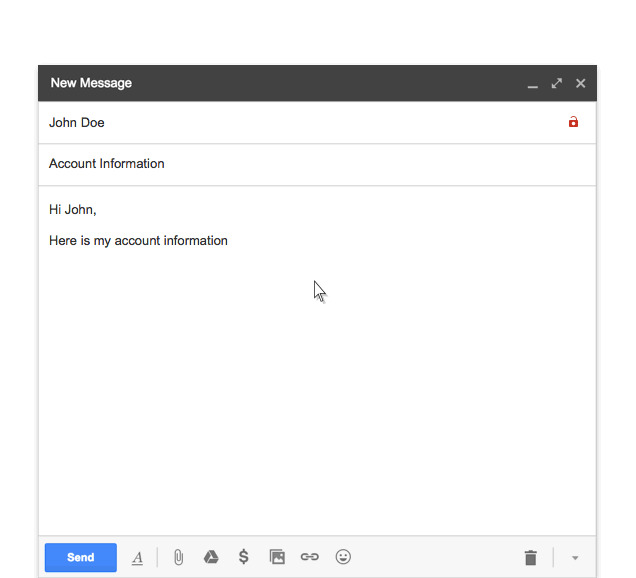 To make even MORE clear their intentions to continue to focus on security and privacy, Google will be hosting a roundtable discussion by the name of "The Future of Security: A Roundtable."
"Backchannel has assembled a panel of security professionals from technology companies and academia for a weeklong roundtable discussion," said Kevin Poulsen, author of cybercrime book KINGPIN. "This week we're asking them to look up from their daily battles and fix their eyes on the future. What will it take to make the next decade safer than the last?"
This roundtable will include the following top minds:
• Patrick Heim, Head of Trust and Security at Dropbox
• Joel De La Garza, Chief Security Officer at Box
• Gerhard Eschelbeck, Google's Head of Security and Privacy Engineering
• Michael Coates, Trust and Security Officer at Twitter
• Alex Stamos, Chief Security Officer at Facebook
• Sam Quigley, Head of Information Security at Square
• Jorge Ortiz, Manager of Infrastructure at Stripe
• Nicholas Weaver of UC-Berkeley
• Rebecca Bace, CEO of Infidel Inc.
You'll start to see the unlocked lock and question marks mentioned above in Gmail (on the web) very, very soon. No word yet on when the apps for your mobile devices will begin to see the icons appear.