Google add Live Wallpaper & Latitude widget to Maps for Mobile 4.1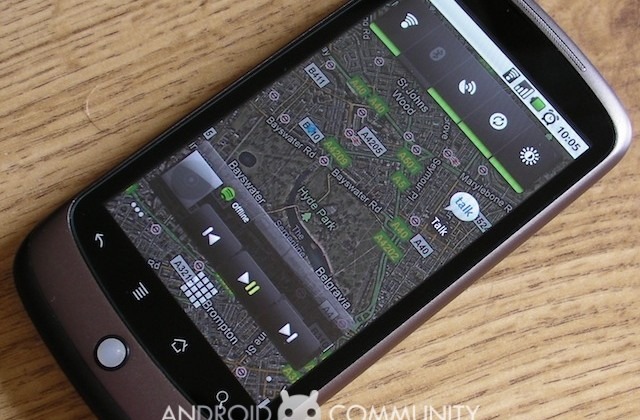 Google have updated Google Maps for mobile 4.1 for Android devices, adding in much requested functionality like the ability to switch between Google accounts in the app – handy for tracking different Latitude and Buzz contacts – as well as making UI and other changes.  As for eye-candy, the 4.1 brings with it the ability to set maps as homescreen Live Wallpaper, together with a new Latitude widget.
Live Wallpapers include a choice of regular, satellite or topographical mapping, with optional traffic updates, while the Latitude widget shows the three contacts geographically closest to you.  Meanwhile the UI changes include streamlining the way search results are displayed, including a swipe-gesture to show more results.  The update is available for Android devices running OS 1.6 or above, though you'll need an OS 2.1 handset if you want Live Wallpaper.  You can update via the Android Market on your device.
[via Android Community]