Google acquisition tips future Android improvements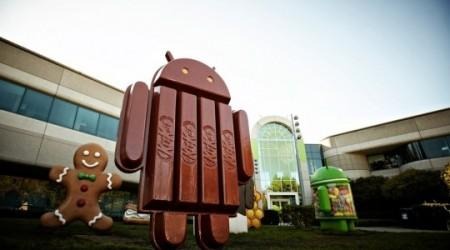 Google has recently closed on another acquisition. This latest was for a company by the name of FlexyCore and according to details coming from the French language L'Expansion, this was a €16.9 million ($23.1 million) deal. FlexyCore is a five year old company that was fairly well known for an app called DroidBooster.
Aside from the report coming from the French press, Google did also confirm the deal. Coming by way of a statement provided to GigaOm, Google said "the FlexyCore team has strong expertise in building software to optimize Android device performance." Basically, it looks like Google is pointing towards future Android improvements coming as a result.
While Google did not touch on the money side of the deal, they did mention how they "think they'd be a great fit with our team." Aside from that, the deeper plans remain a mystery and are open to speculation. Perhaps Google will use this to bring something along the lines of Project Butter Part 2.
The timing with Android 4.4 Kit Kat remains in question though. It was said this acquisition has been in the works for some time now, which could suggest some pieces will be coming sooner rather than later. But on the flip side, while the deal has been in progress for a little more than a year, it didn't come to an official end until earlier this month.