Google Acquires Marketing And Coupon Company Incentive Targeting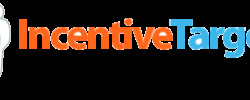 Today, Google acquired coupon targeting company Incentive Targeting. The company is responsible for partnering with retail stores to provide targeted marketing and coupon services to manufacturers of groceries and other products. Details about the price of the acquisition hasn't been disclosed, but Incentive Targeting raised $4.4 million in investment funding last year.
Mike Dudas, a member of Google's mobile commerce team, tweeted about the acquisition earlier this afternoon, and says that the acquisition of Incentive Targeting will allow Google "to power highly targeted manufacturer and private label coupon programs" in the future. Furthermore, a Google spokesperson said that the company is looking forward to "working with Incentive Targeting in [Google's] ongoing efforts to help consumers save time and money and enable retailers deliver relevant discounts to the right customers."
It's not exactly said what Google is planning to do with the acquisition, but they'll most likely focus develop a commerce strategy that will center around delivering more personalized deals and coupons to users through one of their current services, like Wallet or maybe even Google Shopping.
We know that a new version of Google Wallet is on the way, and it looks like it will bring a lot of new features with it, including a new Wallet card, so it's possible we may see the fruits of Google's labor from the acquisition show up in the upcoming Wallet app release. Until then, it seems Google will stay mum about their plans.
[via TechCrunch]