Google Acquire On2 Video Compression Specialists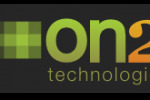 Google have announced their acquisition of video compression specialists On2, in a deal worth almost $107m.  While the search giant has not revealed in what way it will be applying On2's expertise, they have stated that they "think that video compression technology should be a part of the web platform" which suggests it will have applications not just in YouTube – which Google acquired back in October 2006 – but potentially in the company's upcoming Chrome OS.
In the meantime On2 will continue to provide its compression expertise to its existing clients, which include Skype, Sony, Sun and Nokia.  Presuming regulatory and stockholder processes present no hiccups, the deal is expected to be finalized in Q4 2009.