Google +1 Social Network Now Involving Sergey Brin?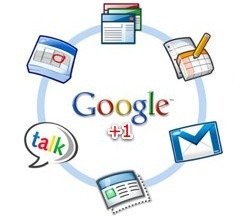 Google's work-in-progress social networking system, which we last heard was delayed until spring 2011, may end up launching as "Google +1" or "Google Plus One". According to TechCrunch's sources, Sergey Brin has joined VP Vic Gundotra in working on the project, which is believed to consist – at least initially – of a toolbar spread across each of the company's services including some form of Chrome browser integration.
That integration could be fully baked into Chrome, or it could take the form of an optional extension. The search giant's apparent intention is to spread adoption across third-party sites, taking on the Facebook "Like" button and other widgets in the process. Unfortunately, "there is still a lot of grumbling" internally one source claims, which earlier rumors suggested were the cause of Google's launch delay; another says the company is also considering "@ Google" or "At Google" as a potential service name.