Golden Hued HTC One Photo Leaks Out Of China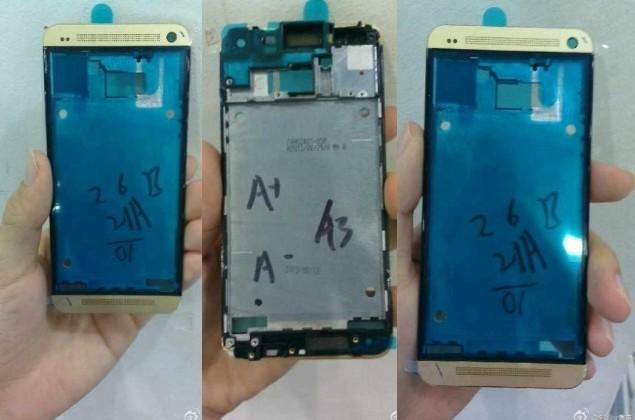 We are used to leaks of unannounced smartphones turning up around here, and often those leaks come courtesy of someone in China at the manufacturing level. A leaked photograph of what is reportedly a HTC One smartphone that is gold in color has turned up. The photo originally came from a Chinese web forum called Weibo.
You can see in the photograph that the two front speaker covers at the top and bottom of the HTC One screen are gold in color. However, the phone is missing its rear cover. Presumably, that cover would be gold as well.
There is no indication of any hardware changes in the gold color version. It wouldn't be surprising at all if HTC rolled out another color of the device. It hasn't been too long since HTC launched the blue version of the One with Best Buy in the US.
At this point, the gold HTC One is still believed featuring 4.7-inch screen full HD resolution. It's also still expected use the same 1.7 GHz quad-core QUALCOMM Dragon 600 Processor Paired with 2 GB of RAM. Other Features Include Wi-Fi, Bluetooth, GPS, NFC, and Android 4.1 for the Operating System. The HTC One is also expected to get the upgrade to Android 4.3 by the end of the month.
SOURCE: Gadgets/ndtv.com