Gold HTC One Smartphone Gets Official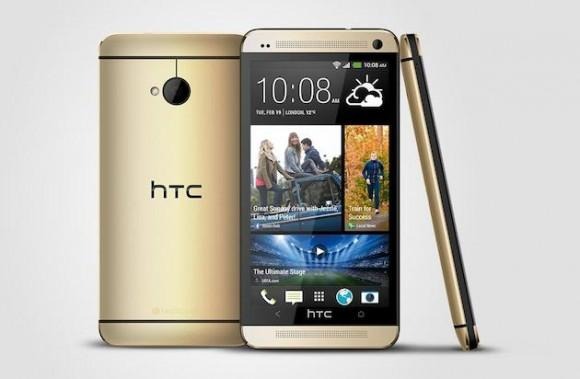 It seems that gold is the new "it" color for smartphones on the market right now. One of the most popular colors for the new iPhone 5s is gold. The gold model has been one of the most difficult to find. HTC previously unveiled a special edition of its HTC One smartphone that was covered in 18K gold.
HTC has now announced a new gold version of the HTC One not clad in precious metal. This appears to be the production version of that gold HTC smartphone that leaked out of China a while back. The HTC One is already available in silver, black, blue, and red colors. The gold hue will go into the line along with those colors.
Other than the outside color, the specifications will remain the exact same as the other HTC One smartphones in the line. Those hardware specs include the Snapdragon 600 processor and 4-megapixel UltraPixel sensor for the camera.
The smartphone also features 2GB of internal memory and a 4.7-inch Full HD display. The device can connect to 4G LTE networks. It also has integrated WiFi, Bluetooth 4.0, NFC, GPS, and lots more. If you want to know more about the smartphone itself check out our review of the HTC One.
SOURCE: Engadget