Gold Apple Watch Edition Models Begin Arriving For First Customers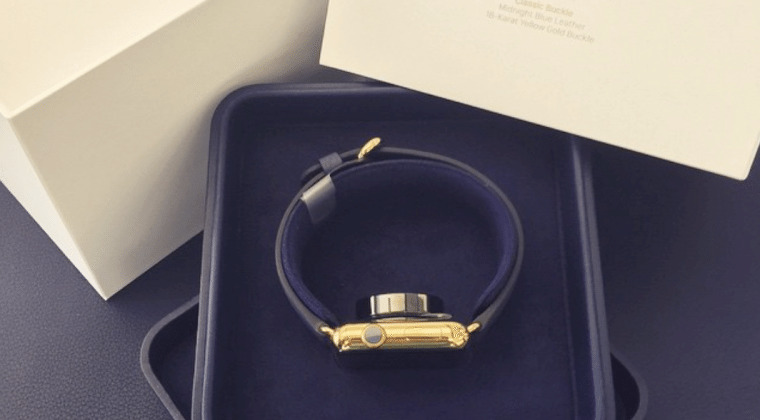 This was a good weekend for some of the first customers who ordered the gold Apple Watch Edition when went on sale over a month ago. A number of purchasers have shared that they began receiving notification emails of pending delivery, as well as charges on their credit cards, indicating their orders had shipped. As evidence of the extra service and support Apple is providing with the luxury smartwatch model, customers also received emails allowing them to select specifics time they's like their order to be delivered.
The emails even came from "edition_support@apple.com," an account clearly meant to only handle communication with purchasers of the Apple Watch Edition. Recipients were invited to reply or call Apple with a preferred delivery time (as long as it fit within specific hours), something that has never been offered before with purchases from the company.
Now, what comes with some of the first deliveries of any high-profile tech product? Unboxing video and photos, of course!
Those first Edition customers haven't disappointed either, offering up a nice selection of images from the unboxing process. We can see that the outer white cardboard box is almost the same as what came with the stainless Apple Watch. Inside, however, is where things quickly differ.
Users are presented with a colored leather box that both contains the Watch and acts as a charger with an integrated MagSafe cable. On the back of the box a small port for the USB cable can be found. Also inside is a cleaning cloth that matches the color of the leather box, and an information booklet.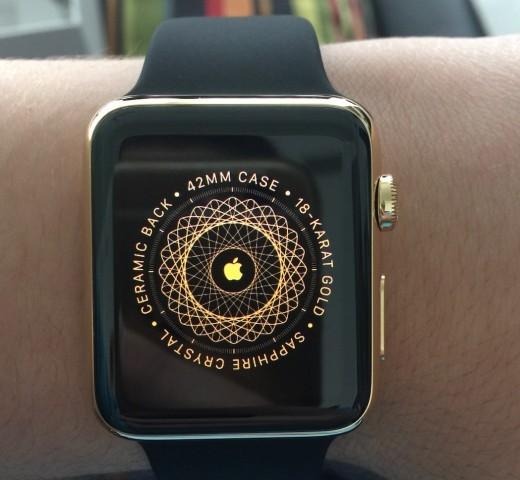 From there, it's pretty much time to turn the smartwatch on, and that's where Edition users are presented with the ultimate sign of luxury: a screen with the Watch's hardware details presented in gold, not silver like other models. That's right, the $10,000 and up price gets you a custom boot-up screen.
SOURCE 9 to 5 Mac