Gold and Silver iPhone 5c appear in Japan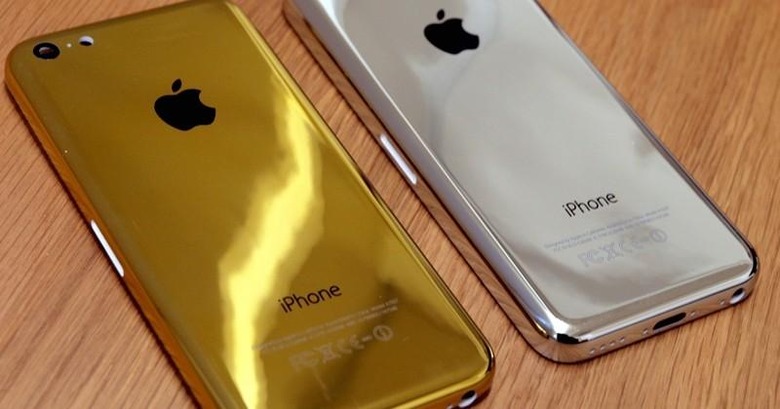 Supposing you saw the opportunity in the iPhone 5c to change out the back of the smartphone for a custom cover, you'll be glad to know that Japan's customization shops are now in full swing. While the images before you may seem to be bringing on the next Gold and Silver generation of the iPhone 5c, what you're actually seeing are a set of custom-fitted jobs from a shop that makes it its business to bring the brightest and the oddest in iPhone covers to the planet.
Both the silver version and the gold version of the iPhone 5c will be available for around $200 – that's not including the smartphone itself, but the casing on its own. You'll be able to send your device in to be customized with Keitai Paradise if you wish, but if you're actually planning on working with some hardware such as this, we'd recommend ordering in. If you don't know how to crack your own iPhone 5c open for customization without damaging it, we'd also recommend skipping the whole process.

This same group of creators makes a collection of LED-backlit iPhone 4/4S custom covers for the masses. If you're feeling particularly envious of your future-looking iPhone 5 or iPhone 5s owner friends, you can go so far as to get an iPhone 4S back cover with a massive "5" engraved in it. Those looking for a retro look can get the classic rainbow Apple logo.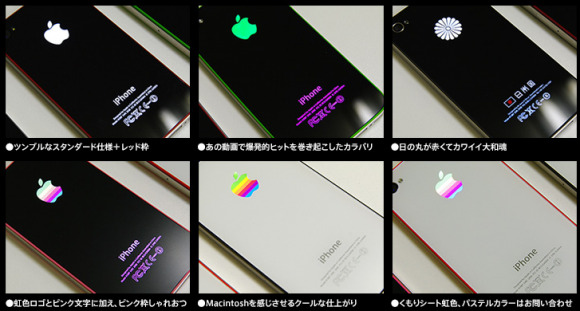 Rainbow rims or Gold, Silver, or basically any other color you can imagine. Such is the nature of the customization universe for Apple smartphones, and so too can you count on a Gold version of every popular smartphone to appear immediately if not soon due to the immense popularity of the gold-colored iPhone 5s.
As for the Gold and Silver iPhone 5c: they're customized, not real, and they'll never be made by Apple lest pigs fly. As for the next iPad in a year's time – that's still well within the realm of possibility.
VIA: Weekly ASCII Plus