Gogoro rides into Berlin as e-scooter for Coup ride-sharing scheme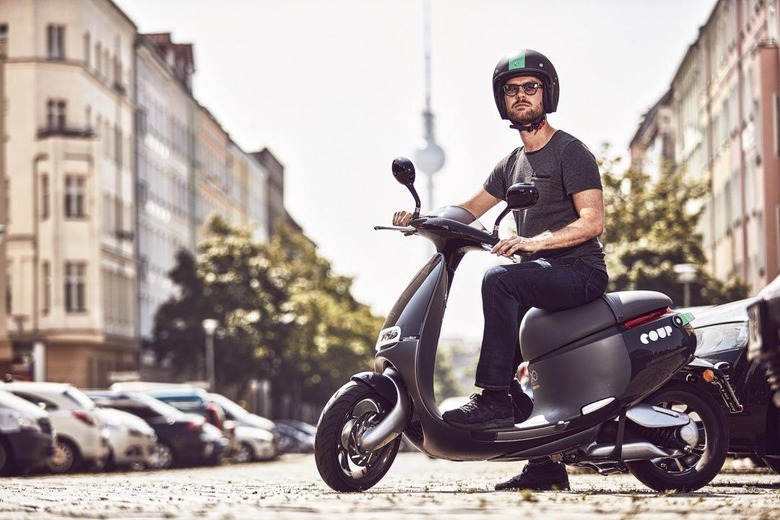 Gogoro's electric Smartscooter is headed to Europe, centerpiece of a new sharing service dubbed Coup that will offer app-controlled access to a fleet of the battery-powered two-wheelers. Until now limited to its initial roll-out in Taiwan, where in around twelve months time the startup has sold more than 10,000 scooters, the next place we'll see the Smartscooter is Berlin, Germany.
The business model there will be somewhat different to Taiwan, however, where riders buy the scooter and then sign up to subscriptions for the interchangeable batteries which are spread out in charging stations around urban areas. Coup, in contrast, will offer rental of Smartscooters in 30-minute intervals, with a half-hour priced at 3 euros ($3.40) or a full day for 20 euros ($23).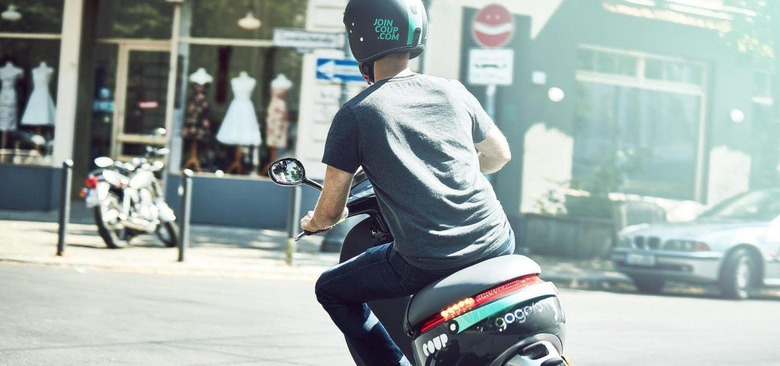 Coup may not be a name you're familiar with, but it has some high-profile expertise behind it. It's a wholly-owned subsidiary of Bosch, a big player in automotive component supplies (as well as white goods and plenty of other segments), which will be taking on established car-based ride sharing schemes in the German city like Car2Go.
Initially, Coup – named in a nod to the French phrase "coup d'état", and intended to symbolize a knock-out blow to traditional, gas-powered mobility options – will deploy a fleet of around 200 Smartscooters, with more "soon after" Gogoro co-founder and CEO Horace Luke told me. In comparison, Car2Go currently has around a thousand vehicles to rent in Berlin.
While Bosch auditioned several scooter options, Luke said, Gogoro's stood out by virtue of it being a platform not just a standalone vehicle. Since each of the Scmartscooters is connected to the cloud, riders will be able to locate them, book them, unlock them, and start them all from their smartphone.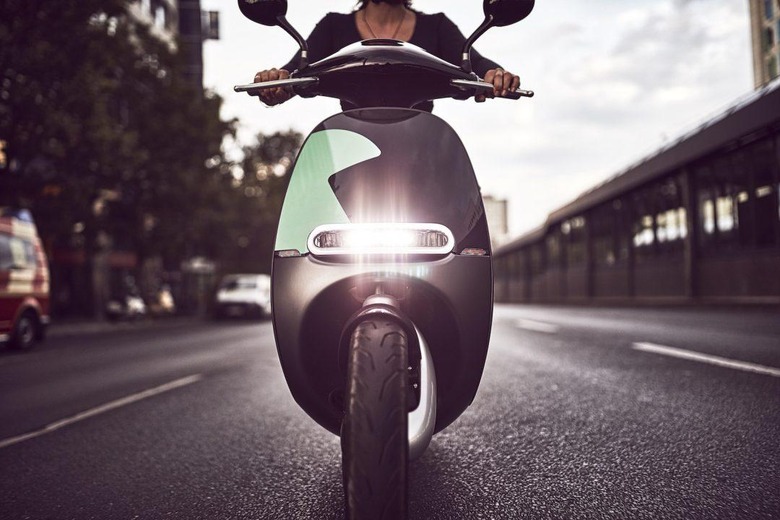 Similarly, Coup will be able to track where its fleet is distributed, as well as remotely identify issues like low battery, maintenance problems, and even if the scooter has been involved in an accident, pushed over, or otherwise damaged.
The Smartscooters themselves will be limited to 45 kph (30 mph) – in Taiwan, they're capable of up to 59 mph – but for good reason, since that'll mean anybody over 21 with a full car or motorcycle license will be able to ride them. Coup will include a crash helmet in the trunk.
Initially four Berlin neighborhoods – Mitte, Prenzlauer Berg, Friedrichshain, and Kreuzberg – will get the scooters. Range is around 60 miles on a full charge, though that's speed dependent of course.
Luke tells me that Bosch and Gogoro are in the midst of discussions about how the interchangeable batteries could be used in different ways in future – after all, Gogoro's goal isn't just electric scooters but a whole battery-swap ecosystem – though right now there's nothing specific to report on that front.
As for the Smartscooter's US debut, when I asked Luke – again – when Gogoro might bring the EV to San Francisco, he still declined to confirm any timescale.
Coup, meanwhile, launches in Berlin today.