GOG holiday sale kicks off with deals on The Witcher 2, Torchlight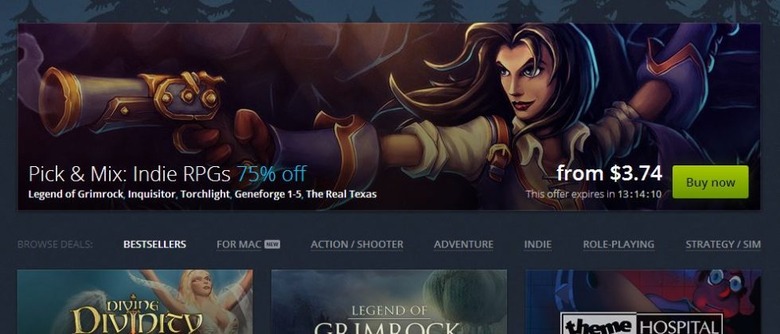 We're often tricked into thinking that no one does gaming sales better than Valve, but GOG is showing us today that such a claim simply isn't true. GOG has kicked off its holiday sale, with most of its catalog discounted in one way or another. It seems that not every game in GOG's catalog is being discounted, but you'd be hard pressed to find games that aren't included in this sale.
Much like the Steam sales we all know and love, GOG will be featuring new deals each and every day. Some of today's featured deals include Torchlight, Legend of Grimrock, and Inquisitor for $3.74 each. Other notable deals have The Witcher 2: Enhanced Edition at $11.99, Dungeon Keeper 2 for $2.99, and Freespace 2 for $4.99. Not bad for someone looking to pick up some excellent games on the cheap.
There are deals on games for both Windows and Mac, so you should be able to find something good regardless of your platform (unless you're playing on Linux, sadly), and the holiday sale is going to run until January 3, 2013. That's quite a long time, and there will be plenty of rounds of daily deals between now and then. The games offered on GOG are generally inexpensive enough, but this massive deal makes being a member of GOG an even better idea.
This is just one of the massive sales we're expecting on digital PC games, with Steam's holiday sale rumored to be kicking off on December 20. GOG has a pretty good jump on Steam if that's the case, but then again, GOG's offerings are pretty unique in the realm of digital distribution. Are you going to pick anything up in the GOG holiday sale?
[via GOG]