Goat Simulator update incoming: multiplayer arrives in May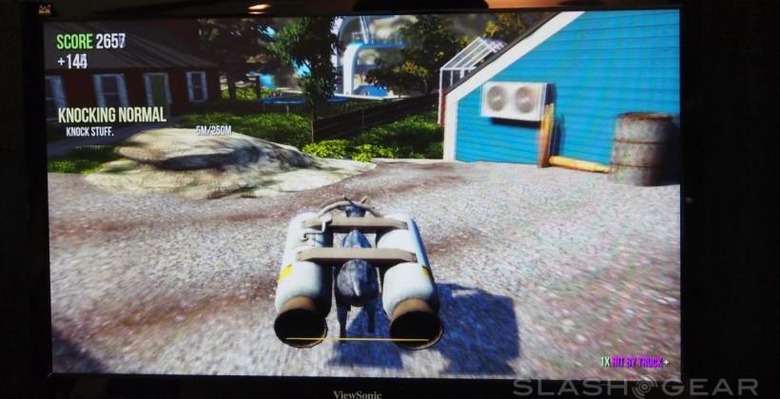 During GDC earlier this year, we went hands-on with the oddly popular Goat Simulator, giving a look at the gameplay in all its wonderful absurdity. For faithful players who are looking forward to the upcoming 1.1 update, take heart: multiplayer will be arriving with it, as well as a new map.
Update 1.1 is set to arrive in the middle of next month, and with it will come some improvements and new features, most notably among them being a split-screen multiplayer mode. The multi-player mode will be a free add-on, it is being reported, letting gamers double up on their goat shenanigans.
According to developer Coffee Stain Studios, the update will also bring gamers a new map said to be about the same size as the "original vanilla map". Even better, gamers will get access to some new playable goats, expanding their roster of options, as well as achievements and related things.
The reason for the free update is simple, with the developer's Armin Ibrisagic saying the folks behind the game would "feel bad charging people for DLC content" when it could be downloaded free from Steam Workshop, hence the sans-cost price tag. Hit up our gaming portal for other recent gaming news.
SOURCE: Eurogamer