Goat Simulator gameplay hands-on: no joke, all goat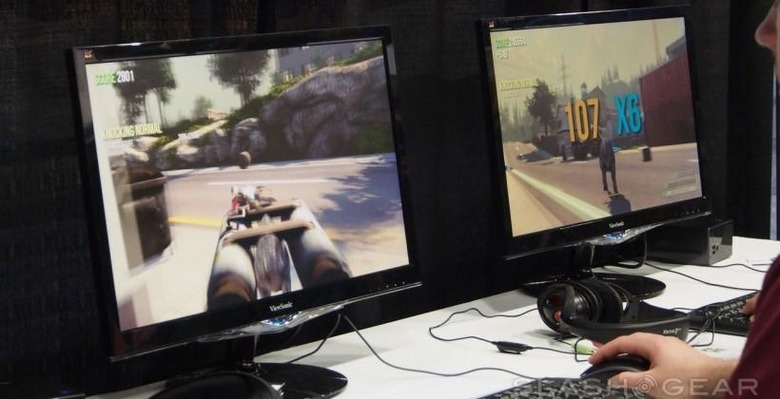 Running through the halls of the Moscone center this week for GDC 2014 from session to session means it's going to take something very special to grab our attention. As it happens, one happy-looking goat has done the trick this afternoon. Getting ever-closer to that perfect final-release format, we've gotten our hands-on some Goat Simulator gameplay.
This game is completely absurd. You run around as a goat, doing whatever you like, and that's it. It's not as if you get special powers – you don't even have super strength. Instead, this game is really, truly, all about experiencing what it's like to be a goat in a rural environment.
The good times, and the bad. The fun, and the horror of being a goat. All this and more are being shown at GDC 2014 for the masses.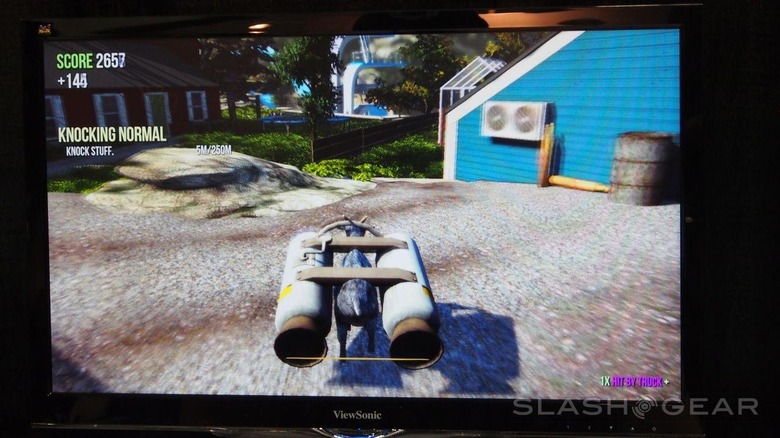 Of course while most elements in Goat Simulator are perfectly on-the-level, there are some oddities. You can climb up a ladder. You can get hit by a car, thrown hundreds of feet, and get back up to continue your goat life. It's not like the development team at Coffee Stain Studios are monsters, after all.
You'll also have more than one mode of gameplay. We had our hands on some normal "Knocking", while we'll be able to dive into other goal-oriented gameplay environments as the game launches. You'll also notice that we've got a rocket pack. Have a peek at the gameplay video here to get a handle on that situation.
This game will be released to the universe through Steam on the 1st of April, 2014 – for real, no fooling. Until then, have a peek at our GDC 2014 tag portal and keep on aiming for the gameplay, the hands-on with hardware, and everything in-between.