Gmail is down, it's not just you: Google+ as well [UPDATES]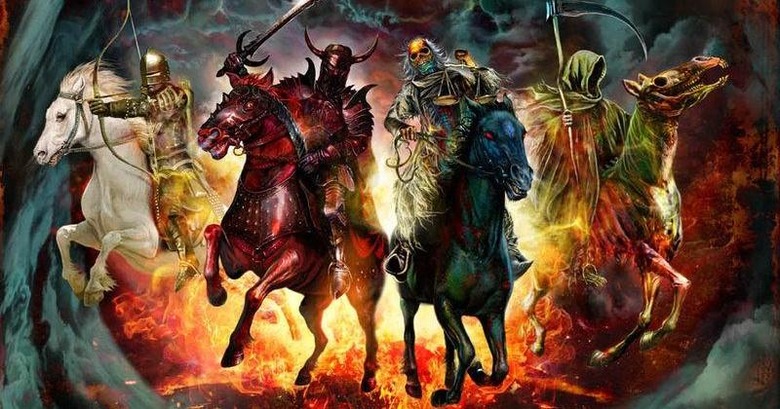 This afternoon Google services Gmail and Google+ appeared to be down as marked by inaccessibility by the masses starting in at around 1PM CST. While the beginning of this inaccessibility did not show markets on Google's Apps Status Dashboard, reports from across the United States showed a similar "Temporary Error (500)" reading. This downtime seemed to permeate Google's social network as well, with messages falling short through Google+ Hangouts starting at around 1PM CST as well.
Users sent word of the simple message "There was an error loading your posts. Try again" appearing through Google+ while Hangouts refused to load in the least. Mobile access to Gmail sent up a more thorough message from Google, letting the public know that there was, indeed, a problem, and that they'd be getting to work on it immediately. The mobile version of Gmail also included word of "Server Error" in its header at around 1:12PM CST.
"We're sorry, but Gmail is temporarily unavailable. We're currently working to fix the problem — please try logging in to your account in a few minutes."
Accessing Gmail right this minute will result in a "Show Detailed Technical Info" link which produces what we must assume is the code which breaks the service for the whole of the world: Code 93. There you'll find all of your answers and, perhaps, some warmth while this cold, heartless incident continues through the day.
UPDATE 1:15 PM CST: Google has provided the following message.
1/24/14 1:12 PM We're investigating reports of an issue with Gmail. We will provide more information shortly.
You can check on additional updates straight from Google with the Apps Status Dashboard from Google, where they'll likely suggest that the problem will be over soon. Here's hoping!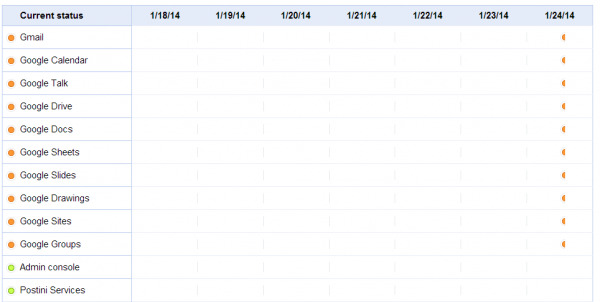 UPDATE 2:12 PM CST: Gmail, Google Calendar, Talk, Drive, Docs, Sheets, Slides, Drawings, Sites, and Groups are now showing a "Service Disruption" as Gmail did earlier in the day. Google+ Hangouts also appears to be under the Service Disruption blanket.UPDATE 2:23 PM CST: Google Shares the following message – The problem with Gmail should be resolved. We apologize for the inconvenience and thank you for your patience and continued support. Please rest assured that system reliability is a top priority at Google, and we are making continuous improvements to make our systems better.