GM recalls jump again as 1.5m more cars at fault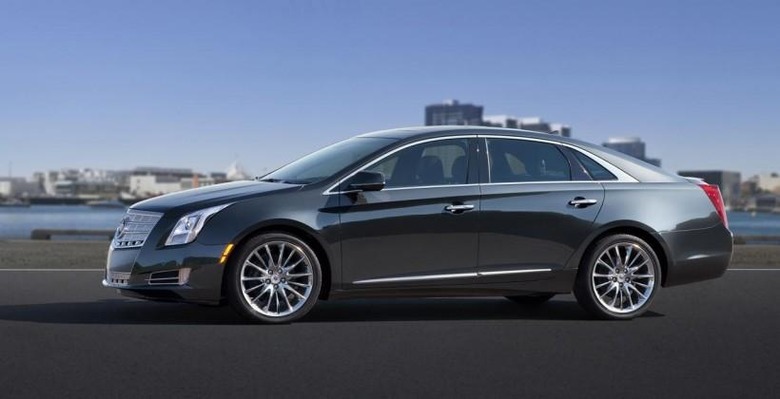 General Motors has recalled more than 1.5m more cars as its safety record comes under enhanced scrutiny, admitting that it expects fixing the faults – as well as the previously-announced ignition switch issue – to cost it around $300m to make right. The new recalls, in fact three separate issues, cover Chevrolet's Express and GMC's Savana, the Cadillac XTS, Buick's Enclave and GMC's Acadia, Chevrolet's Traverse, and Saturn's Outlook.
The largest of the three new recalls concerns 1.18m Buick Enclave and GMC Arcadia models from 2008-2013, Chevrolet Traverse from 2009-2013, and Saturn Outlook from 2008-2010. There, if drivers ignore the "Service Air Bag" warning light, eventually the driver and passenger seat-mounted side air bags, front center air bag (if equipped), and the seat belt pretensioners will fail to deploy in an accident, GM warns.
Meanwhile, 303,000 Chevrolet Express and GMC Savana trucks – from the 2009-2014 model years, with gross vehicle weights under 10,000 pounds – are being recalled as they do not comply with head-impact requirements, GM now says, for unrestrained occupants. To fix it, the company will rework the instrument panel material around the passenger.
Finally, 63,900 Cadillac XTS from 2013 and 2014 will be recalled to address a possible corrosion issue in the brake booster assembly. That could "form a low-resistance short that could lead to overheating, melting of plastic components and a possible engine compartment fire" GM admits.
Although the three new recalls aren't good news for GM's bottom line, CEO Mary Barra argues that they're a win for transparency that will help the company's reputation in the long-run. "I asked our team to redouble our efforts on our pending product reviews, bring them forward and resolve them quickly" the chief exec said today.
GM first announced an issue with more than 770,000 car ignition assemblies back in February, warning drivers that the switches could inadvertently rotate and cut off safety features. That was later expanded to concern more than 1.37m vehicles as GM's investigation found more cars using the faulty components.