GM recalls almost 779k cars over fault linked to six deaths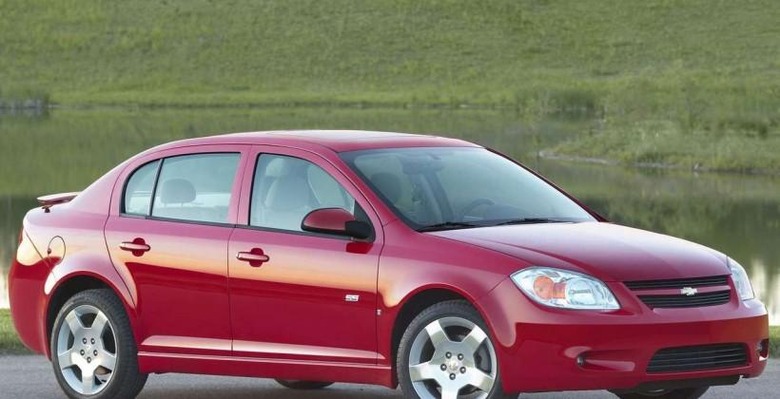 General Motors is recalling almost 779,000 cars over a fault linked to six deaths and more than twenty crashes, with the airbags of certain compacts failing to deploy. The issue, involving faulty ignition switches and too-heavy keyrings, has forced GM to recall hundreds of thousands of 2005-2007 Chevrolet Cobalt and 2007 Pontiac G5 cars, after investigations found that they could unintentionally slip into "accessory" or "off" modes and thus stall while on the road.
The problem, testing has discovered, is that the ignition key assembly can be pulled out if the driver's keychain is too heavy, such as if it has too many other keys or Tchotchkes dangling from it. When that happens, the power steering and power-assisted brakes are also deactivated; it can also leave the airbags deactivated as well, so that they won't deploy if the car is in an accident.
Considering the flaw can occur when the car is in motion, with the power failures leaving it difficult for the driver to safely pull to a stop, the loss of airbags is a particularly dangerous one.
In fact, GM knows of six fatalities that are directly connected to the key issue, though some have other circumstances which should be considered alongside the flaw. For instance, in all six cases – each of which saw the front airbags fail – the crashes were at such high speed that the car company estimates death or serious injury would have been very likely anyway.
Drivers not wearing their seatbelts, and/or being under the influence of alcohol, are also said to be involved in a number of the crashes.
Still, it's an embarrassing failure for GM, which says the ignition switch assemblies may never have actually met its initial standards and thus be too readily turned by torque from a keychain. Both models are no longer in production, but many are still on the roads across the US, Canada, and Mexico.
GM dealers will replace the switches on each affected car, but the company recommends that until that takes place, drivers should remove any unnecessary object hanging from the key ring.