GM ignition recall starts slow: Just 2% fixed as crash count rises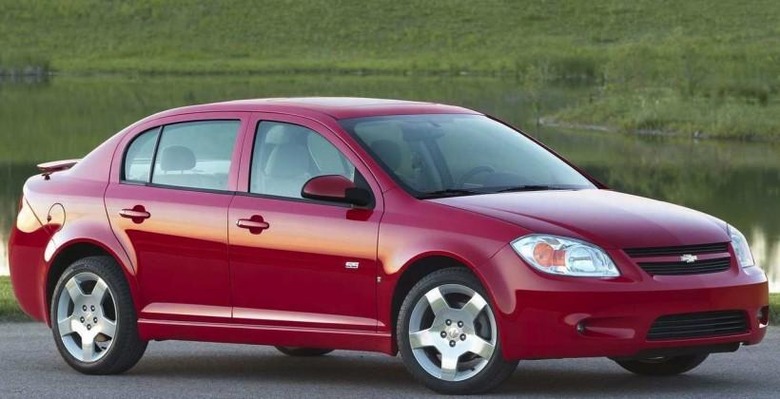 GM has fixed just 2-percent of the millions of cars it's recalling over the ignition switch issue, blaming a bottleneck in replacement parts and driver apathy for the slow start. Repairs began six weeks ago, after GM admitted that around 2.6m cars could inadvertently lose power – as well as safety features like airbags – thanks to the ignition key twisting too readily while the vehicle was in motion.
The problem was traced to a sub-par switch assembly, which didn't meet the requirements for the torque required to turn the key. With the key alone that's not an issue, GM says, but if heavy keychains are dangling from it, they can force it to turn unexpectedly.
As a result, the engine can suddenly cut out, which also means their power steering no longer functions, not to mention the anti-lock brakes. In addition, the airbags can also be deactivated.
GM has committed to replacing every assembly – as well as paying a record $35m fine and agreeing to in-depth NHTSA monitoring – but after six weeks has addressed the fault in around 47,000 cars. The key problem, the company says, is that supplier Delphi Automotive is itself struggling to produce enough components.
That's expected to change by mid-July, however, with GM's recommendation for all drivers yet to have their vehicles fixed to be to remove anything dangling from the key. The car firm is also offering free loan vehicles in the meantime, and GM says around 35,000 people have taken it up on that.
Meanwhile, GM has also raised its estimate of how many crashes have been caused by the flaw, saying that it now believes 47 incidents were connected, rather than 32. Thirteen deaths have also been linked.
VIA CNN