GM agrees $900m ignition switch mea-culpa with Justice Dept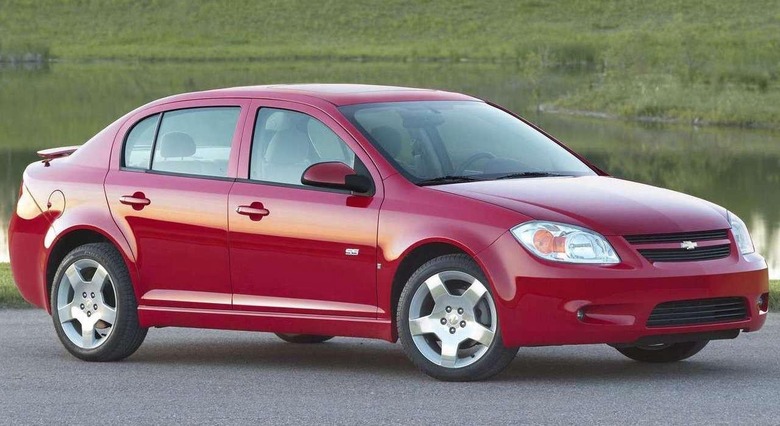 General Motors will cough up $900m to placate the Justice Department over its flawed ignition switches, as well as settling civil actions over almost 1,400 deaths connected to the problem. The news brings to a close a saga spanning more than a decade, and which saw GM admit that some of its employees were aware of the issue – which could see affected cars suddenly lose power, not to mention control over steering and brakes – many years before official recalls were announced.
The issue arose when GM used ignition switch assemblies that too easily turned: heavy keychains, for instance, could cause the engine to shut off. That in turn cut power to vital systems like the power steering, assisted brakes, and even the airbags.
GM's tardiness to announce a recall, even when it knew internally that the problem existed, prompted a Justice Department investigation, not to mention the attentions of the Department of Transportation. The company settled with the latter more than eighteen months ago, in what was then a record $35m fine.
Today that sum looks like a relative pittance, however, though there are some who believe that even paying almost a billion dollars to the Justice Department is a positive result.
No GM executives will be charged individually, and while the company will be required to cough up for an independent recalls monitor for the next three years, assuming it keeps its collective nose clean during that period then no criminal charges will be prosecuted.
Among the features of that monitoring process will be an anonymous whistleblower line, for people to phone in tips of unsafe practices.
As for the civil actions, GM hasn't revealed how much it is paying to settle suits in several states, though said that it will stomach a $575m charge in Q3 as a result. That's in addition to previous charges the company has recorded.
One part of the settlement includes a memorandum of understanding that GM says potentially covers around 1,380 individual death and personal injury claimants.
"The parties to these agreements have resolved difficult claims without the burden, expense and uncertainty of litigation," Craig Glidden, GM executive vice president and general counsel, said of the news.
SOURCE GM