GlassUP Wearable Display Gets New Release Date

We tried a prototype of the GlassUP wearable display back in March and it went up on IndieGoGo to raise crowdsourcing support in July. Since then, the eyeglasses that show users any information they want to see thanks to a built-in projector, has seen $110,000 raised. However, the wearable's release date has been pushed back from this fall to the spring of next year.
GlassUP users will be able to view a wide variety of messages right on the glass lens, including texts, emails, Facebook notifications, tweets, heart rate, translations, and more. The options vary depending on which apps you use along with the augmented reality glasses.
A large part of the reason GlassUP's release date has been pushed back is because they had to develop a new technology in order to create the product. The Italian startup is pleased to report they've made it happen, however, and have a working prototype on hand after two years of development, as seen in the image below: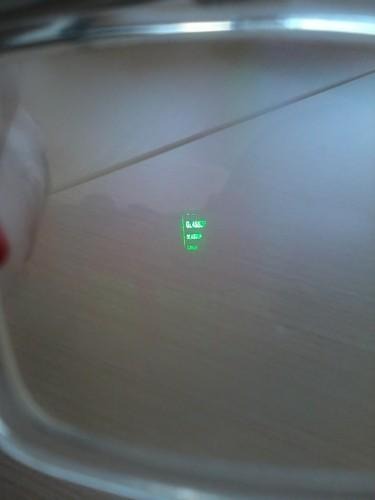 After the product's release next year, they'll also develop a version for prescription glasses and cameras. The APIs are set for release as well with a simulator in the works for developers. Next month, they are showing the prototype to investors and industry partners, so more information ought to be forthcoming.
As you may remember from our reporting back in July, GlassUP promises to give headsets to backers, even if they don't meet their $150,000 crowdfunding goal. The project has not been without complication. GlassUP is fighting Google for the trademark and PayPal over getting the project money if it's funded.