Glass "Try-On Kit" lets you test Glasshole style at home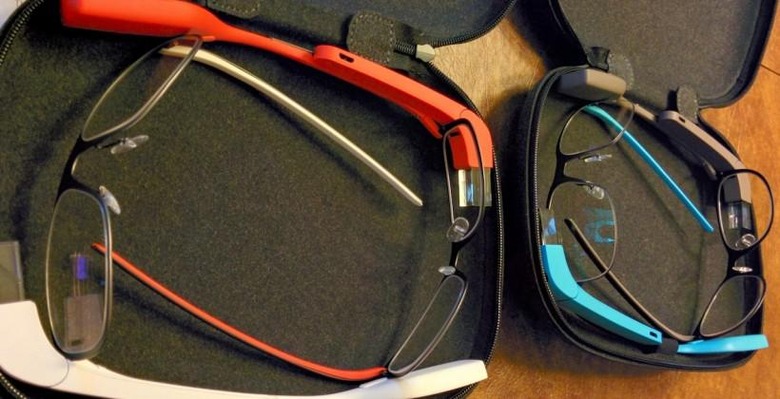 Google is inviting would-be Google Glass buyers to test the style of the wearable and its designer frames at home before slapping down $1,500+, with a new "Home Try-On Kit" being offered to select potential Explorers. The scheme, which was quietly revealed by one of the people invited to take advantage of it, also seemingly addresses questions about what Google was doing with the returned first-gen Glass Explorer Edition units it offered to swap out for newer hardware a few months back.
At the time, some Explorer Edition users were hopeful they'd be allowed to keep their first-gen hardware as well, but Google required it to be returned if they wanted a no-cost switch to the updated version.
Now, it seems, Google is using those outdated Glass as part of its demo kits, though disabled first. According to Reddit user "clide", who took advantage of an email offer to try the Titanium Collection frames out at home, the Glass unit supplied had its microUSB port mangled.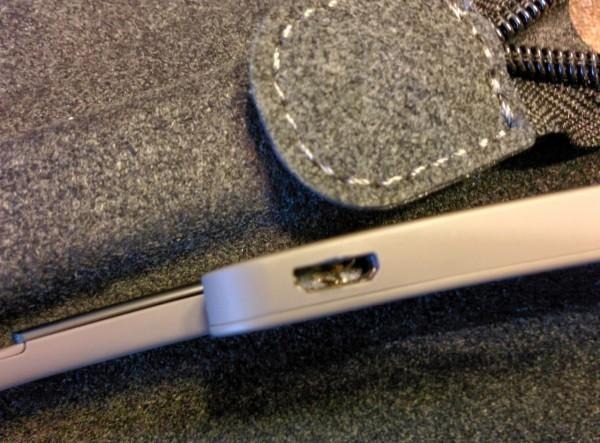 That would stop it from charging and synchronizing, effectively rendering it useless. Trying to power the headset on shows only the low-battery warning.
Google's scheme requires a $50 deposit – refunded when the Home Try-On Kit is returned – in return for which all four styles from the Titanium collection are supplied, each complete with a non-functional Glass attached. Google requires that they be sent back in ten days using a pre-paid shipping label.
According to "clide", he initially signed up as curious about Glass but suggested that he would not be interested in buying until prescription-supporting frames were offered. Google kicked off a one-day sale of Glass on Tuesday this week, for the first time waiving its requirement that buyers have an invitation, though ceased sales several hours later with no comment on how many, exactly, were bought.
Update: A Google spokesperson gave us the following statement:
"We've heard from potential Explorers that they'd love to be able to try Glass on at home before committing to purchase it. As a result, we're doing outreach to a small group to see how this approach works. We'll let you know if this experiment continues."
VIA 9to5Google
SOURCE Reddit