Gizmodo Get Their Hands On Zonbu's Remote-Storage Linux PC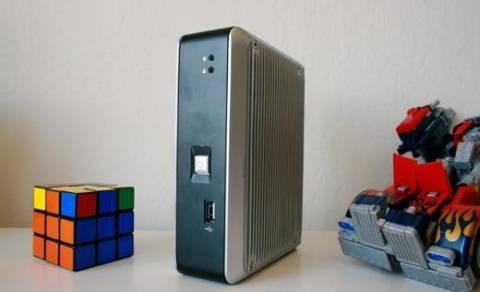 Ever since the beginning of the broadband age we've been promised thin-clients relying on secure, off-site storage with all our lovely files and media whizzing through the chunky ADSL pipes.  Sadly that hasn't really happened; yes, online backup is profligate and we're used to using massive email dumping grounds like Gmail, but we're still expected to have full, power-hungry and ever-ageing PCs at home for the bulk of storage duties.  Gizmodo have been playing with a halfway solution, Zonbu's $99 Linux PC, which runs open-source software on a fanless 1.2MHz platform but utilises Amazon's S3 storage servers to save your files.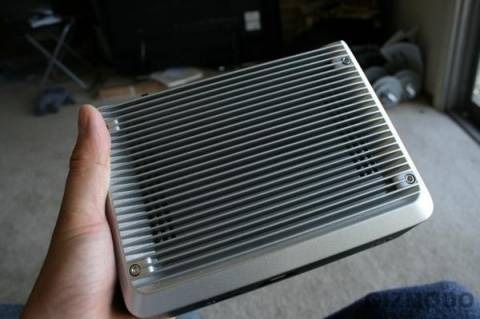 It relies on a monthly subscription to hit that $99 price: $13-20 a month for 25 to 100GB of synchronised storage.  The OS and local cache is kept to a 4GB Compact Flash card, it has 6 USB ports, VGA, mic and headphone out. PS2 Mouse and keyboard connectivity, and while ethernet is standard WiFi is an option.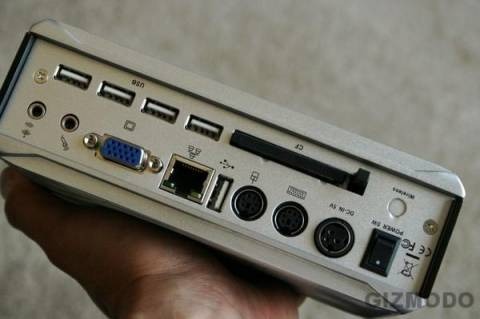 So far the Giz boys seem happy; we'll have to wait and see how successful the ongoing subscription model works for them.  The first 500 ship in June, while there'll be a full release in September.
Included software:
Browser: Firefox
Email and Calendar: Evolution
IM: Pidgin works with AOL, MSN, Yahoo, ICQ and IRC networks.
VOIP: Skype
Peer-to-Peer clients: Azureus and aMule. Bit Torrent and other standard protocols such as eMule and eDonkey.
Office productivity: Open Office. word processor, spreadsheet, presentation,draw, database, math, Acrobat, Personal Finance Manager.
Media Player: MPlayer
Music Library: Banshee
Photo Organizer: F-Spot
Sound: Sound Recorder and Recording Level Monitor.
Photo Editor: Gimp
Web Page Editor: Nvu
22 things to know about the the $99 Zonbu Linux PC [Gizmodo]