GIPHY Keys, the GIF keyboard, launches on iOS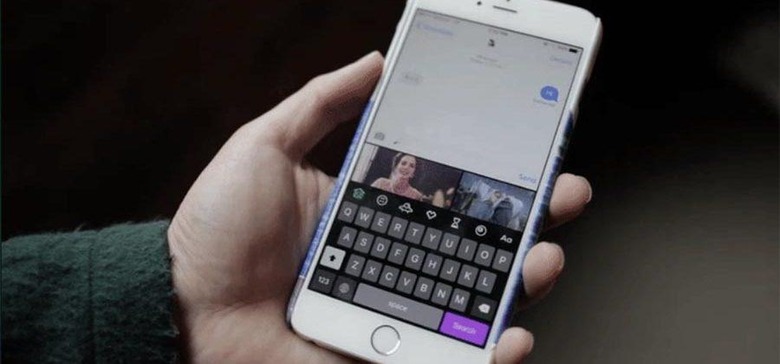 The GIPHY Keys keyboard has arrived on iOS, giving iPhone users a simple and sleek way to send just about any GIF their heart desires...regardless of what app they're in. If you've ever used GIPHY on Facebook Messenger, you already know how it works — type a word and scroll through the resulting GIFs. Tap the one you want and it'll be sent off to your talking companion, whether you're chatting, texting, emailing, or something else entirely.
GIFs are one of the best non-verbal ways to communicate — they're like emoticons, only long and animated and more complex in their expressions. Feeling frustrated? That word by itself explains a state of being, but doesn't really convey anything deeper than that. A GIF, though? You can show exactly your level of frustration in a way that translates across all languages.
That's one of the reasons GIPHY Keys has become so popular — it takes finding the right GIF directly into the app where you need it, and makes it a fast task to find the perfect animation for your needs. Want to send a GIF in Slack? GIPHY works. On Tinder, or Facebook, or Twitter? GIPHY works.
Late last month, the Android version of GIPHY was updated to make it possible to share GIFs in a variety of apps, and now that same functionality has arrived on iOS. You can grab the iOS app from the App Store here. You'll need to be running at least iOS 8.0 to use the app.
SOURCE: GIPHY