Gigabyte T1125 convertible tablet due today; iPad rival promised by early 2011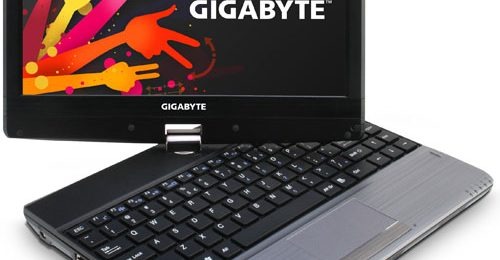 Gigabyte's renamed T1125 convertible 11.6-inch notebook PC – launched earlier this year as the Gigabyte M1125 – will apparently go on sale in Taiwan today, according to DigiTimes, though the company's more direct iPad competitor won't arrive until later in the year.  No specific details have been given, but the company says it has plans to unveil an "iPad-like" tablet at the end of 2010 or early in 2011.
As for the T1125, that has an Intel Core 2010 series processor, USB 3.0 and gigabit ethernet, along with that rotating touchscreen display that can flip the ultraportable into either a regular notebook or a travel-friendly slate.  There's also apparently a docking station, which will supposedly add an optical drive.  No word on pricing, but perhaps Gigabyte will tell us later on today.