Gigabyte has a trio of notebooks for CES, a pair of ultrabooks and a new gaming machine with a 17-inch display and hefty graphics grunt. The Gigabyte U2142 ultrabook has an 11.6-inch display and a convertible touchscreen, running Windows 8 on a 3rd gen Intel Core processor; it not only has a 256GB mSATA SSD, but up to 1TB of regular storage for the best of speed and capacity.
The larger model, the Gigabyte U2442, has a 14-inch 1600 x 900 display and a 2.5GHz Core i5-3210M processor paired with up to 16GB of memory. There's NVIDIA GeForce GT 640M 2GB graphics, and a choice of either 128GB mSATA, a duo of 128GB mSATA and up to 1TB HDD, or a single 256GB SSD. Ports include USB 2.0, USB 3.0, HDMI and VGA, ethernet, and an SD card reader, plus there's WiFi b/g/n and Bluetooth 4.0.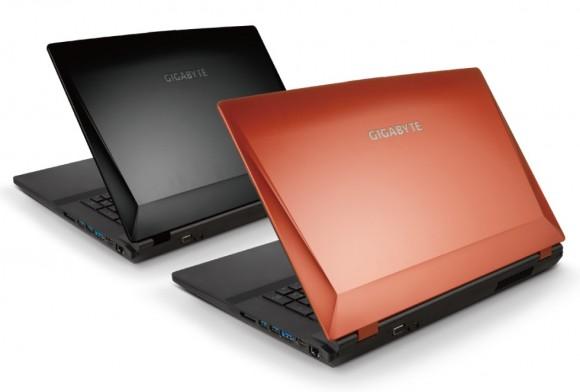 Finally, the Gigabyte P2742G is the company's new gaming monster, with a 17.3-inch Full HD display, 2.4GHz Intel Core i7-3630QM processor, up to 24GB of DDR3 memory spread over three slots, and NVIDIA GeForce GTX 660M 2GB graphics. It can be fitted with either a 750GB hybrid HDD (with 8GB of flash caching memory) or a 128GB SSD/1TB HDD duo.
A Blu-ray drive, ethernet port, WiFi b/g/n, Bluetooth 4.0, and an 8-cell 5200mAh battery round out the key specs in what's a 3.2kg machine. No word on pricing or availability for any of the three.