Gigabyte GA-H67N-USB3 Mini-ITX packs dual-HDMI for Sandy Bridge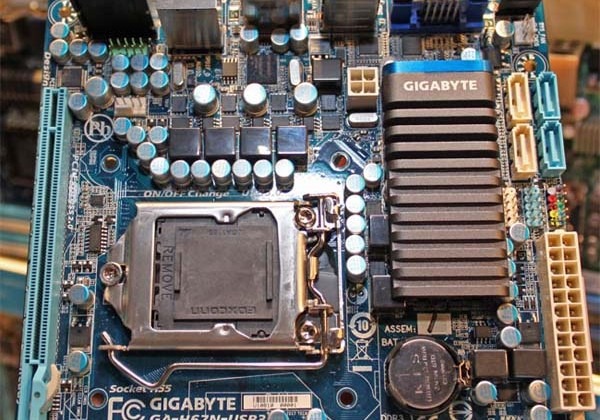 A new Gigabyte Mini-ITX motherboard promises to make use of Intel Sandy Bridge's dual-HD video stream decoding abilities, packing twin HDMI ports onto the compact 'board. Spotted by Semiaccurate, the Gigabyte GA-H67N-USB3 supports the new Intel H67 chipset for the new Core i3, i5 and i7 processors, and offers two USB 3.0 connections and native eSATA support.
There's also a pair of DDR3 DIMM memory slots, two SATA 6Gbps ports, two SATA 3Gbps ports and a single PCI-E x16 slot. Ports include a bevy of regular USB 2.0, digital audio outputs, ethernet and VGA, along with the usual board headers. No word on pricing or availability at this stage, but this could be the basis of a particularly capable HTPC.

[via Expreview]