Gigabit Squared's Seattle fiber Internet plans get official price tags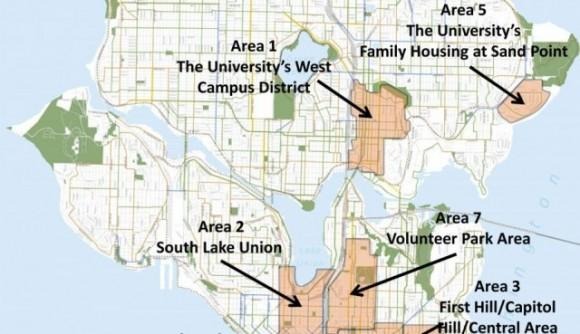 On December 13, Seattle's mayor announced that the city was going to receive its own gigabit Ethernet connection courtesy of a partnership between Gigabit Squared and The University of Washington. It has been just a week over six months, and Gigabit Squared has unveiled the pricing for the place, which is free at the lowest speed for 60 months, and comes in at $80 per month for gigabit speeds.
The fiber network – which is officially called Gigabit Seattle – will go live sometime next year in the areas of First Hill, Capitol Hill, West Campus District, and the Central Area of Seattle. This includes Northgate, Volunteer Park Area, SODO Light Rail Station, and Rainier Beach, among others. A total of 12 neighborhoods will get access when the network first goes live.
As far as pricing goes, those in the area certainly can't complain. At the lowest speed point, which is 5Mbps download/1Mbps upload, there will be no charge to use it for 60 months, after which users can double the download speed and boost upload to 10Mbps for $10 monthly. The catch is that a $350 installation fee will be charged.
That installation charge doesn't apply for the other two pricing plans, however, if the subscriber signs up for a one-year contract. The middle-range plan is $45 monthly for 100Mbps download/100Mbps upload. And for those eager to get their hands on gigabit speeds, a 1000Mbps download/upload will cost $80 monthly. This is a bit more than the $70 Kansas City residents pay for Google Fiber.
Seattle's Mayor Mike McGinn said: "We're one step closer to bringing gigabit speed broadband to Seattle. We are leveraging our new public-private partnership with the University of Washington and Gigabit Squared to help Seattle compete in the global economy. I'm excited to see how our residents and businesses can innovate with this new infrastructure."
SOURCE: PRNewswire