Seattle partners with Gigabit Squared to offer gigabit Internet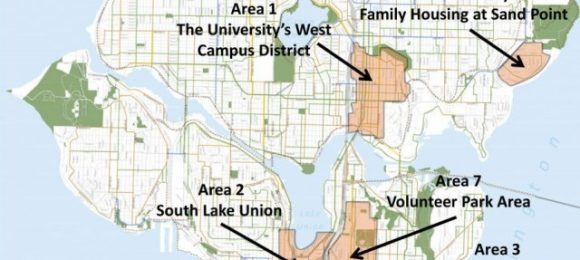 Seattle's Mayor Mike McGinn has announced that the Emerald City will be getting its own gigabit Internet connection in the relatively near future. This comes after an agreement with the University of Washington and Gigabit Squared. Also in the pipeline is a plan for adding a city wireless Internet network, which would come after the connected network.
The service will be offered in three iterations: fiber connections for homes and businesses, dedicated gigabit connections for multi-family homes and offices, and "next generation mobile wireless Internet." The endeavor is part of Seattle's Gigabit Neighborhood Gateway Program. The initial launch will bring the service to 12 neighborhoods.
The Seattle locations to be graced with gigabit connections are as follows: "Area 1: the University of Washington's West Campus District, Area 2: South Lake Union, Area 3: First Hill/Capitol Hill/Central Area, Area 4: the University of Washington's Metropolitan Tract in downtown Seattle, Area 5: the University of Washington's Family Housing at Sand Point, Area 6: Northgate, Area 7: Volunteer Park Area, Area 8: Beacon Hill and SODO Light Rail Station and Areas 9-12: Mount Baker, Columbia City, Othello, and Rainier Beach."
There's no word on how much it will cost to use the network, nor when residents can expect it to be in place. It looks like the prices won't break the bank, however, with Gigabit Squared stating on its website after the announcement was made: "Our rates are yet to be finalized, but households and businesses should expect extremely competitive rates."
[via Seattle.gov]