giffgaff MVNO launches: free credit for helpful behaviour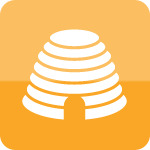 New UK MVNO giffgaff
their
, and while the real meat of the virtual carrier is in its system of rewarding helpful behaviour with free calltime, there are some appealing prices too for those obsessed with the bottom line.  giffgaff – who use the O2 network – are offering
(presuming you top up with £10 straight away) and then £0.08 ($0.13) per minute calls and £0.04 ($0.07) SMS; calls in-between giffgaff SIMs are free, and data is also free until the MVNO can figure out a reasonable price plan.
Of course, if you're interested in doing more than merely using your phone, you can rack up some free credit (or donate the rewards to charity).  giffgaff are introducing a points system for users who help with queries from potential customers, produce site content or create adverts.  There are also some
reasonably bizarre promo challenges
which could score you a free SIM and service for a year.
What remains to be seen is whether giffgaff can carve out a niche for themselves among one of the most competitive carrier environments around.  We've ordered a SIM and will be testing the service out when it arrives.