Ghostbusters reboot trailer sets YouTube 'most hated' record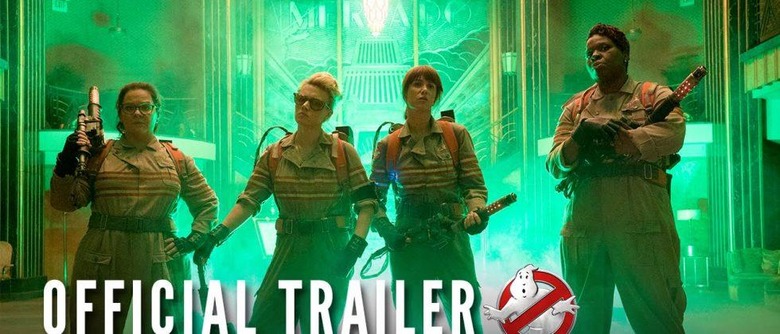 The upcoming 'Ghostbusters' reboot had its first full official trailer released not too long ago, and many complained. Many complained. It was quickly remixed by those who thought they could do better, but the original lived on, and now it has made history...as the most disliked movie trailer in all of YouTube history.
The all-female Ghostbusters reboot stars Melissa McCarthy, Kristen Wiig, and other notable cast members, and is directed by Paul Feig. The full official trailer was released a couple months ago, and it didn't sit well with fans. All the stereotypical trappings were there — many compared it to the Jurassic World trailer — including the slow piano intro that's quickly growing old. As of this moment, it also has nearly 29m views and so, so many thumbs-down ratings.

Ouch. Check out the trailer below.
Of course, the hatred isn't necessarily due just to the trailer — there are many, many poorly made movie trailers out there but none that has received such fervent hatred. The reboot has proven exceptionally polarizing, and many have denounced any remake, let alone one that swaps genders to have an all-female ghostbusting team and a male secretary. What we're seeing here is likely a mixture of many things — people who truly hate the trailer, people who hate the thought of their beloved movie being rebooted, and those who find the all-female team offensive.
If you happen to be in the "I just don't like the trailer" camp, check out the fan-mix below. This version is arguably better than the original, and taps familiar nostalgia with a faster pace to give fans everything they'd hoped for in the official trailer:
SOURCE: ScreenCrush