Ghostbusters 2016 Photos Shared En Masse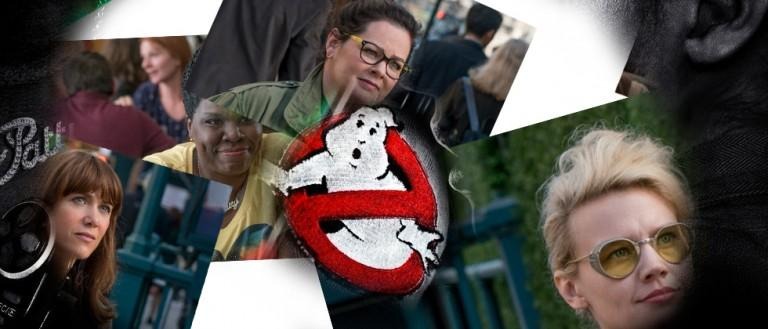 This week the folks at Sony Pictures have released a collection of photos and screen grabs from the new Ghostbusters film for 2016. This is the one with Kristen Wiig, Melissa McCarthy, Kate McKinnon, and Leslie Jones. That's the lineup. So you'll find a few guest-stars from the original film – maybe a few old-school Ghostbusters, and of course Chris Hemsworth. He'll be sitting up front at the desk, looking like a secretary, just like our old pal Janine from the last couple of movies.
First you're going to see a photo you may have come across at some point over the past few months. In it, you'll find the new Ghostbusters, all four of them, suited up and ready to roll. They are, left to right: Abby (Melissa McCarthy), Holtzmann (Kate McKinnon), Erin (Kristen Wiig) and Patty (Leslie Jones), and they're standing inside the Mercado Hotel Lobby. We'll find out what that's all about in the near future.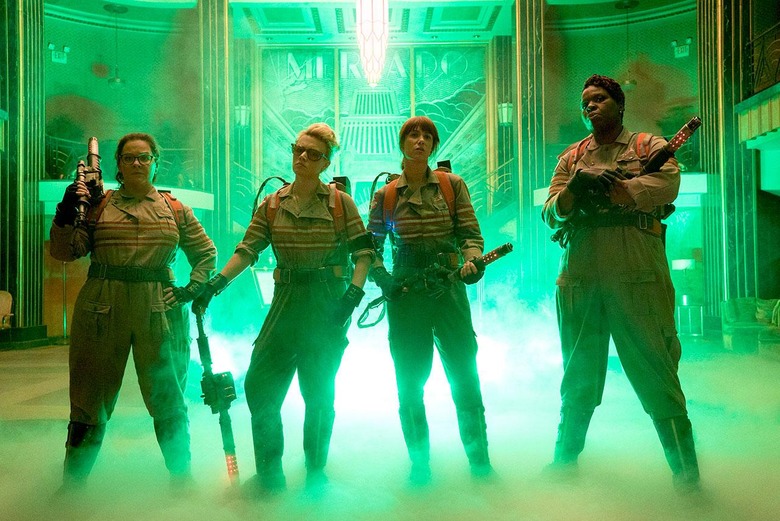 Next is one of the first images delivered this week. Here we're seeing Abby (Melissa McCarthy), out in the wild.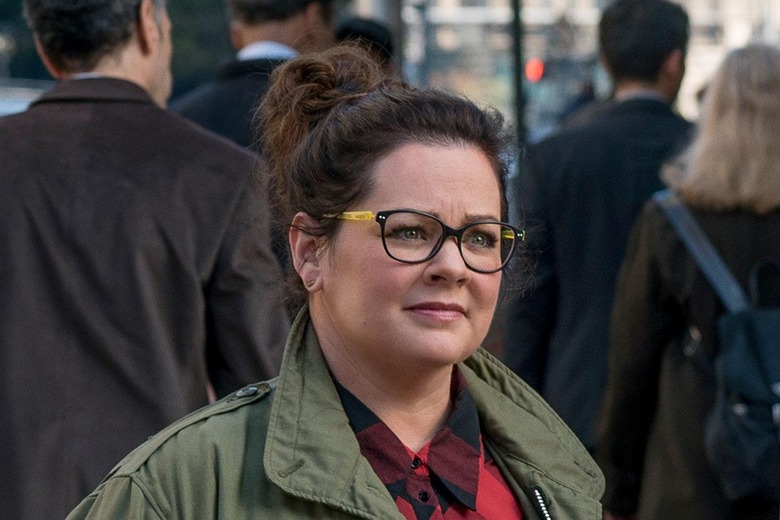 The next several images are also of our heroes outside of their costumed selves. We'll, of course, see the lot of these heroes in their everyday normal duds before we see them suit up.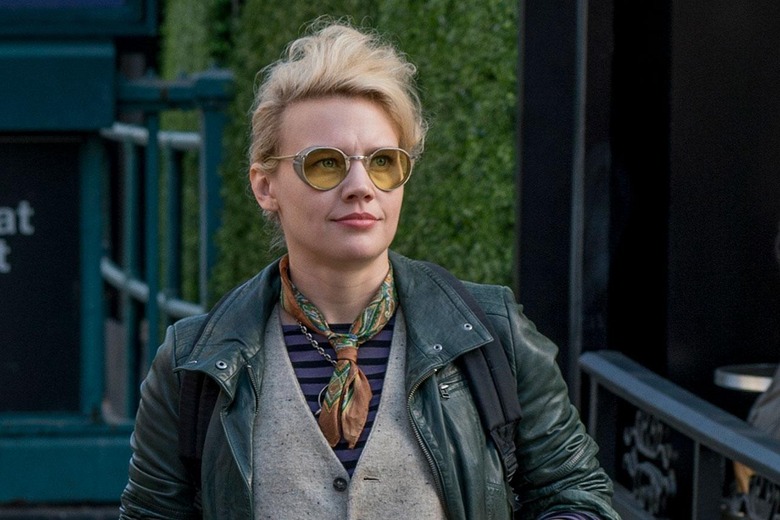 Word on the street is that, much like the original Ghostbusters, our heroes here will once again be battling not only ghosts, but skeptics across the city as well.
Above you'll see Holtzmann (Kate McKinnon) and below you'll see Erin (Kristen Wiig).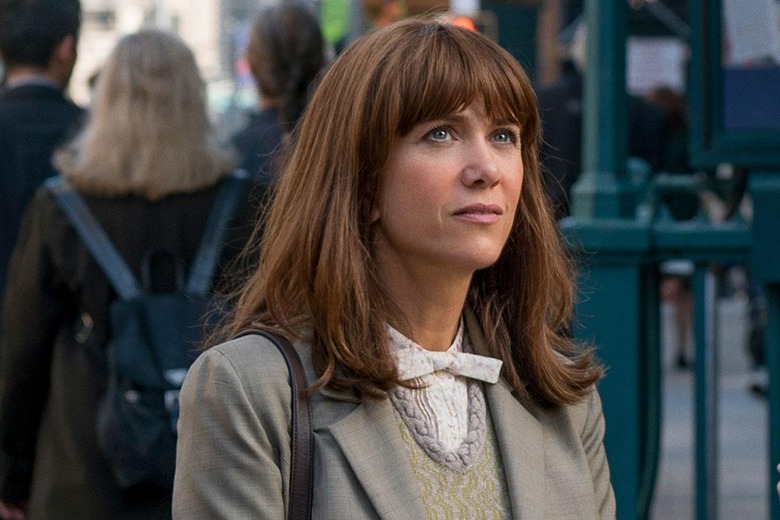 Finally you'll see Patty (Leslie Jones), who (as you'll have seen above), towers above the rest of the crew.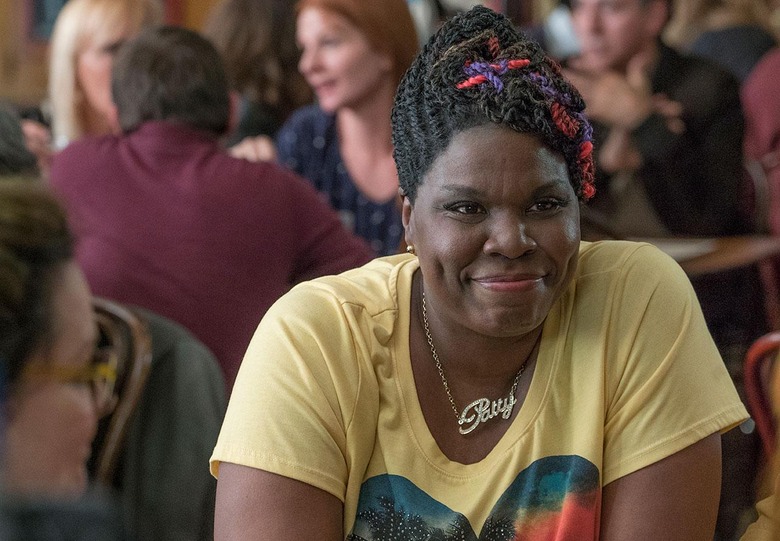 BONUS here's an image of Chris Hemsworth looking all glorious as he sits at the desk answering phones.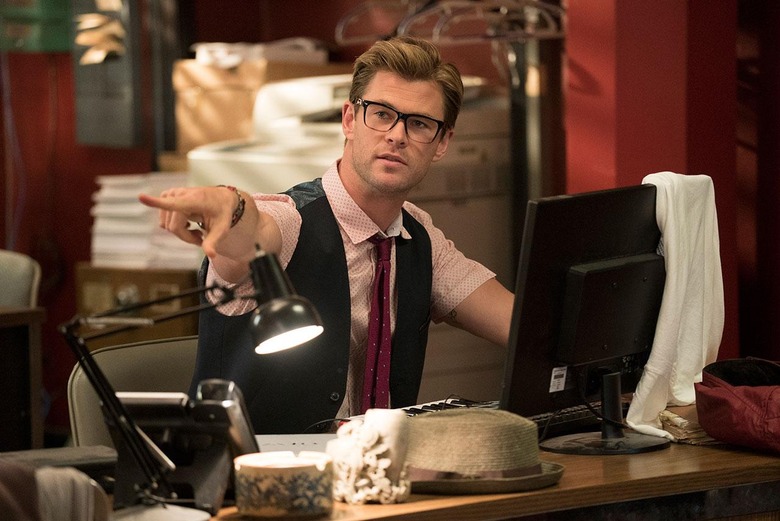 While the original release date for the film was set for July 22nd, 2016, hence the appearance of the "22" you see in at least one of the images, the final release date will be July 15th. That's also inside the year 2016, so still this summer. So just sit back and chill until then.