Getac S410 laptop gets semi-hardcore with hot-swap battery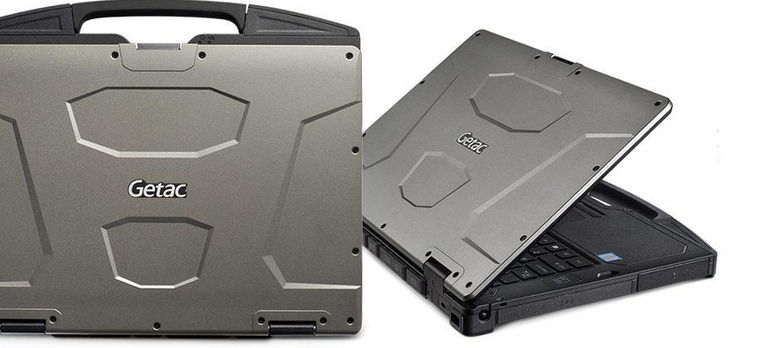 The Getac S410 is a laptop classified as "semi-rugged" – not because it's not ready to take on an unhealthy bashing, but because it's also made for performance. This is the sort of laptop hikers bring with on an adventure. This is a notebook made for getting dirty and wet. Getac makes the sort of notebooks that look exactly like they act – able to withstand damage and made to perform.
This notebook works with a 14" HD widescreen (1366 x 768) TFT LCD display and has the option of a 1000 NITS LumiBond sunlight readable display with multi-touch technology. There's another version of the laptop with a Full HD 14" TFT LCD (1920 x 1080) 800 NITs LumiBond sunlight readable display with multi-touch technology, too – both versions have an optional built-in FHD webcam right above the monitor.

The whole notebook is certified MIL-STD 810G for vibration, temperature, shock, altitude and humidity. This notebook also has IP51 certification, and can survive a 3 foot drop on 26 faces (non-operational) – and it has a load of sealed ports. No worries about spilling on the side of this machine.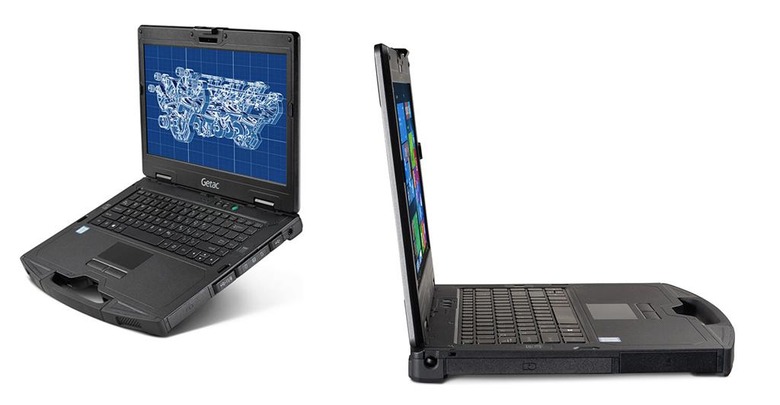 No worries about spilling inside this machine, either – the keyboard works with a splash-resistant membrane or an optional splash-resistant LED backlit keyboard. The display's touchscreen capabilities also work in the rain and with gloves, too.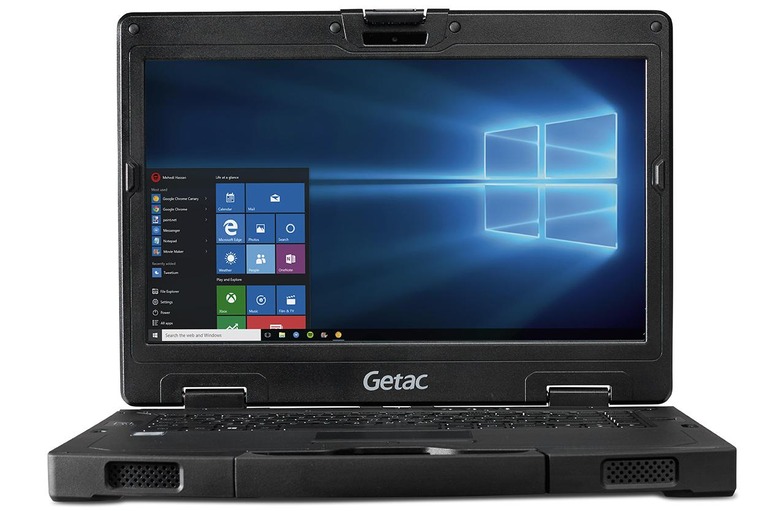 This notebook has a single customizable bay which can house one of the following: PCMCIA Type II, ExpressCard34/54, DVD super multi drive, or a 2nd battery. Users can also add a fingerprint reader, smart card reader, 4G Gobi LTE mobile broadband, bridge battery, contactless smart card reader (RFID), serial port, VGA port, and/or RF antenna pass-through for GPS, WLAN, and WWAN.
Software security includes optional Absolute DDS for remote disable, standard TPM 2.0 to prevent booting if an intruder is detected, multi-factor authentication – and more with Windows 10.
The Getac 410 will run users $1,349 and up (depending on hardware choices) and comes with a 3-year warranty through Getac. This notebook is available from Getac right this minute.