Get an in-depth look at Zelda: Breath of the Wild in this 40-minute video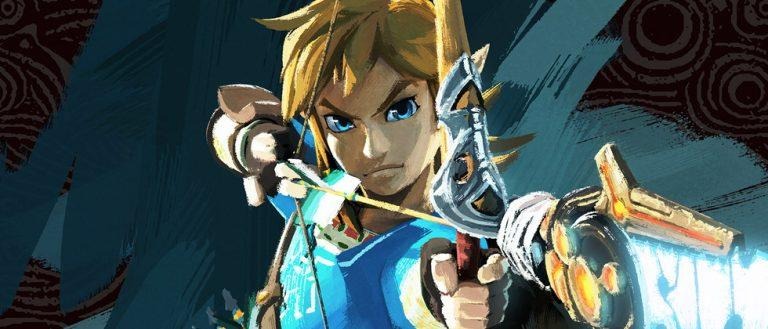 Hot on the heels of the Switch reveal, Nintendo has shared more footage from The Legend of Zelda: Breath of the Wild. We're getting a rather in-depth look here, as the video clocks in at more than 40 minutes long. However, don't expect to see it played on the Switch – this video deals exclusively in the Wii U version of the game.
It's also entirely in Japanese, so those who don't speak the language may have a hard time following along as comedian Masaru Hamaguchi navigates his way through what appears to be the opening hours of the game. Language barriers aside, this is the most we've seen of Breath of the Wild in a single sitting, so it's worth a watch even if you don't understand a word.
Though we've seen some of this stuff before, there's plenty to take in. From hunting and combat to cooking and even surfing down the face of a sand dune, the video covers quite a bit of ground. We also get a few glimpses of the inventory screen, along with some of the tools Link will use during the course of his adventure.
The Legend of Zelda: Breath of the Wild appears to be a solid entry in the already great Zelda series. In viewing this video, it's easy to see why the title caused such a stir when it was revealed at E3. Let's just hope the final product is as good as what Nintendo is showing off in its pre-release marketing.
Of course, if you're not satisfied after sitting through this video, this isn't the only Breath of the Wild footage that exists. On the same day Nintendo revealed the Switch, it also released three new trailers for Breath of the Wild. Each trailer covers a different aspect of the game, with one focusing on exploration, the second centered around combat, and the final one giving us a look at the game's weather system.
The Legend of Zelda: Breath of the Wild doesn't have a release date just yet. It'll likely be the last major Wii U game before Nintendo shifts focus toward its new console, and there may be reason to believe it'll be a launch title for the Switch. If that's the case, then we should be getting confirmation shortly, as the Switch is due to be released in March 2017.