German court throws out two Apple and Samsung patent suits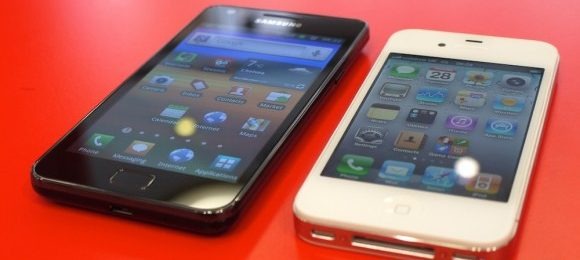 Apple and Samsung each had a patent suit dismissed today in Germany's Mannheim Regional Court. One of two slide-to-unlock claims brought against Samsung by Apple was rejected as was the third 3G essential patent brought against Apple by Samsung. However, Florian Mueller of Foss Patents believes that Apple was still ahead this week in winning several other complaints and probably would have used FRAND on the 3G patent claim had it not been otherwise dismissed.
Samsung has launched a slew of patent claims against Apple around the world since that fateful day Apple first lit the fuse by attempting to ban Samsung's Galaxy line of products. Unfortunately, the South Korean electronics manufacturer has yet been able to enforce any of its IP. Apple has been a bit more successful with its claims although several of the rulings were later lifted.
Both companies will likely file an appeal for the dismissed cases. This is especially so for Apple, which had recently won against Motorola with the slide-to-unlock patent in the Munich I Regional Court. There are differences in how Samsung and Motorola have implemented the slide-to-unlock feature, but Mueller believes that the Mannheim court took a narrower interpretation of the patent whereas the Munich court had good reasons for a broader interpretation. Now it'll be up to the appeals courts.