George Lucas speaks on Star Wars Episode 7 and Disney deal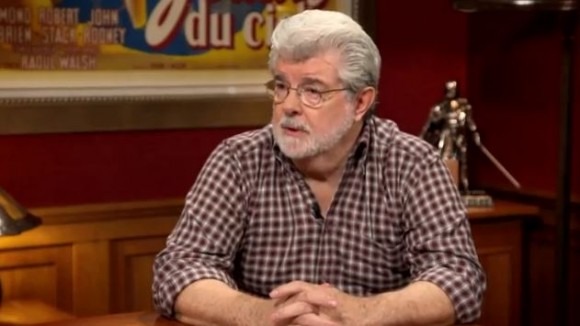 What a day for Star Wars fans – not only was it revealed that Disney had purchased LucasFilm Limited, but we also found out that Star Wars Episode VII is currently in the works for release in 2015. Those are both major announcements, especially the one about Episode VII since George Lucas said constantly that he was done making movies in the series after Episode III was released. It turns out that he was telling the truth, as he won't be making Star Wars Episode VII, instead only acting as a consultant.
So, what now? What's in store for the Star Wars franchise now that it's part of Disney's portfolio? There are undoubtedly a ton of questions bouncing around in the heads of Star Wars fans after today, but luckily, we're getting some explanation from the man himself, George Lucas. He and Kathleen Kennedy, who has been named the new president of LucasFilm, have taken some time to talk about the future of the franchise in a brand new YouTube video, which you can check out below.
Concerning the buyout, Lucas says, "There's lots and lots of opportunities at Disney we wouldn't have at any other studio." Kennedy agreed with that notion, pointing to Disney's success with Marvel and Pixar and adding, "In many ways, it's the best company possible to take Star Wars into the future." Lucas is turning over the Star Wars universe to Kennedy, saying that he's already got treatments of the seventh, eighth, and ninth movies ready to be turned into films.
It sounds like there's more beyond another trilogy in the pipeline too, as Lucas says there are even more movie ideas in the LucasFilm vault. Kennedy seems eager to get right to work on these new Star Wars movies, saying that LucasFilm is in the beginning stages of developing Episode VII. We have to say that we're pretty excited to see what Disney can do with the Star Wars franchise – are you?