Geonaute hands-on: 360-degree action camera for spherical video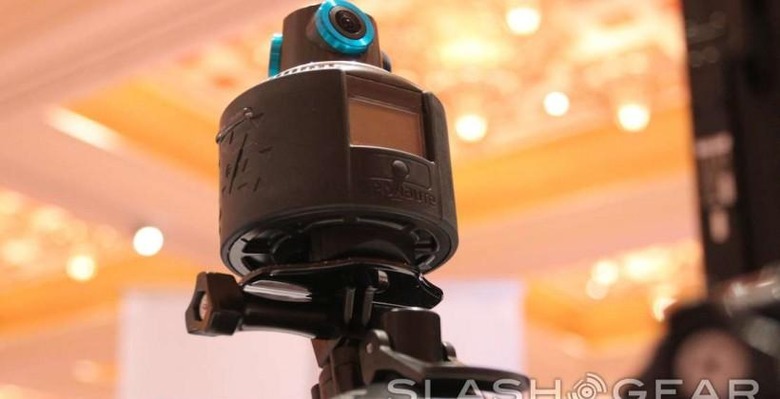 For those obsessed with capturing their entire experience from the top of their head, there's nothing quite like a 360-degree camera. Today at CES 2014 we're having a peek at Geonaute, a device that the company (also called Geonaute) calls "the first 360 degree action camera." From what we're seeing here, it's certainly the most complete and market-ready.
What you're seeing here is a camera that's 80mm tall and 72mm wide, making it just a little bit smaller than a baseball. Working with microUSB plug-in for recharging and data transfer and microSD port for onboard storage, this machine is ready to take on the biggest guns in the action camera market. They're so ready to take on the biggest names, in fact, that they've made a clip that allows this camera to fit any standard GoPro camera accessory.
You'll be able to take single shots, bursts of photos, timed shots, and time lapse shots on the photo end of things. This machine takes Ultra HD photos – up to 4096 x 2048 pixels, that is, with 3x 8-megapixel cameras around it's head. You'll be working with Mono audio with AAC compression, MP4 video, and JPG photos.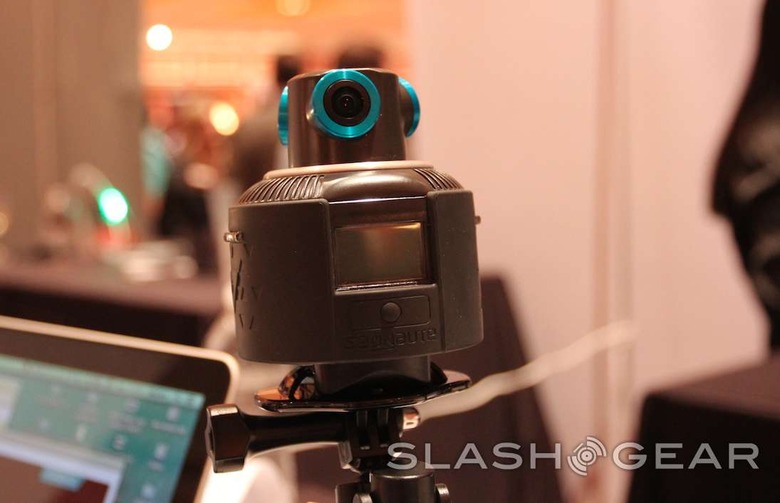 Inside you've got a 3,000mAh battery for extra-long life, while the whole machine weighs in at 255g – that's light enough to know that you've got it attached to your helmet, but plenty light enough not to give you any neck strain. You'll also be able to head out into inclement weather with an IPX7 weather resistance rating.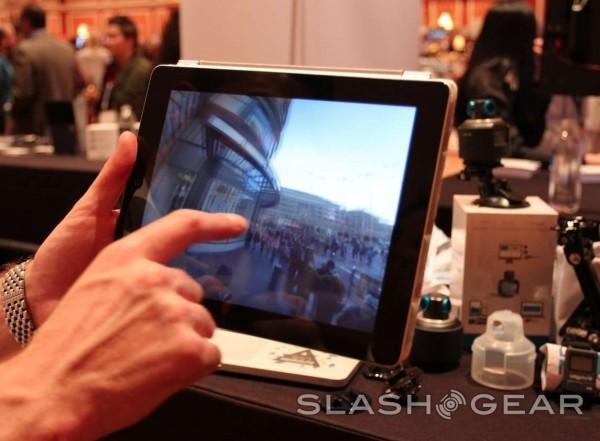 This device will be released sometime this spring and will be available for $499 USD in the USA. While the group is still in an early adopter phase, the camera is more than ready to hit the slopes right this minute. You'll find a variety of connectors and attachments made by Geonaute for Geonaute, but again, you'll find the full collection of GoPro attachments to work as well.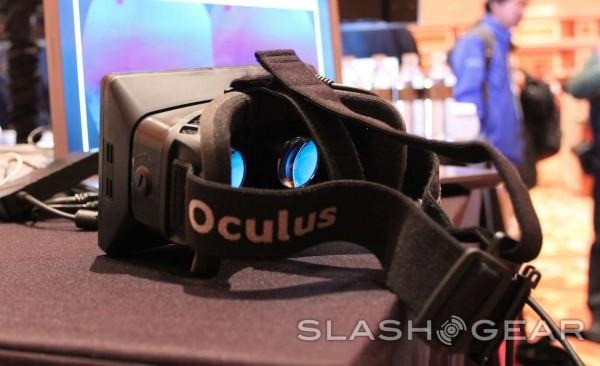 UPDATE: Photospheres and video captured with Geonaute can also be viewed with Occulus Rift – as you can see here. They'll have an official app for the viewing to go along with it, as well.