Genuine Apple Sneakers resurface, reminding us of a very real past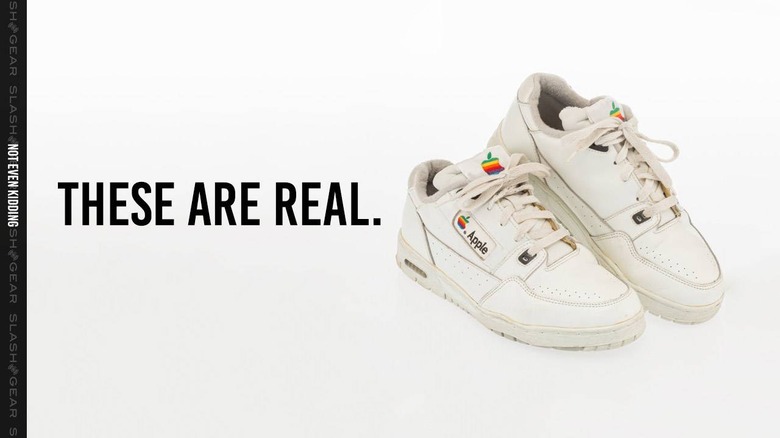 Today we're looking at a pair of "Apple Computer Sneakers, late 20th century" that've appeared in a "collectables" auction. As the auction listing suggests, these sneakers were "produced by Apple exclusively for their employees in the early 1990s." Of course the story of these sneakers isn't quite so simple. We dug a bit deeper to find the source... or multiple sources.
An earlier auction of a very similar pair of shoes, with the same exterior and design work, went up for auction back in the year 2017. That pair of shoes was in far better condition than the pair we see above and below, here.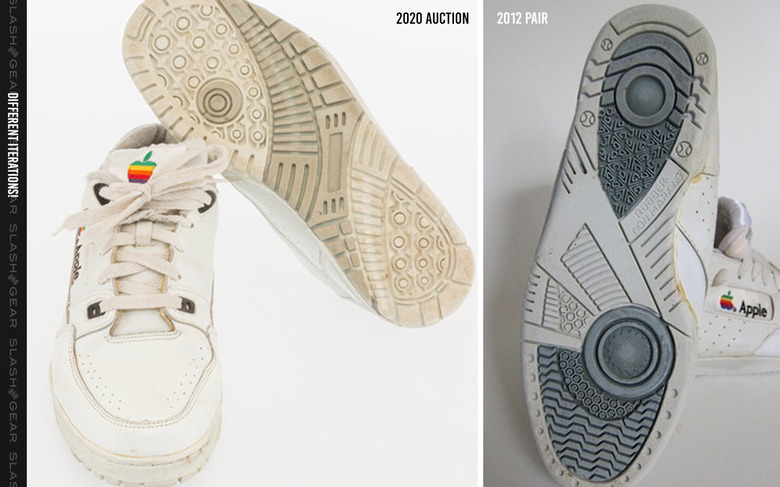 You can find these sneakers on auction "preview" if you head over to fineart.ha.com – but don't go in expecting to pick these shoes up for street prices. An earlier auction for a very similar pair of sneakers – albeit far less beat up – had a reserve price of approximately $15k back in June of 2017, with an auction "estimate" of $30k and up.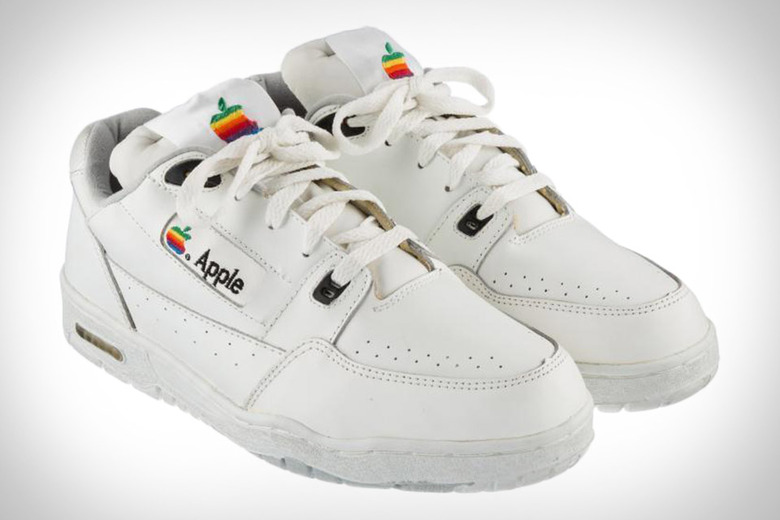 That sale – according to FootWearNews, had an outright purchase price of $18,750. That'd be for a direct sale – and it would appear that they never did end up selling (at least, not through the auction site proper.)
Other editions have appeared, too. There's a version that appeared in 2012 that you see to the right, above – the've got basically the same upper, but a different sole.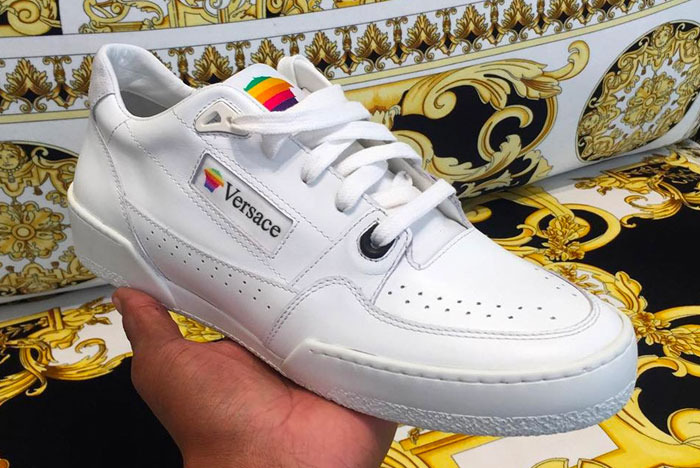 In the year 2018, Versace's head sneaker designer, Salehe Bembury teased the release of a Versace sneaker with... basically the same design. That was purposeful. The sneaker was, indeed released.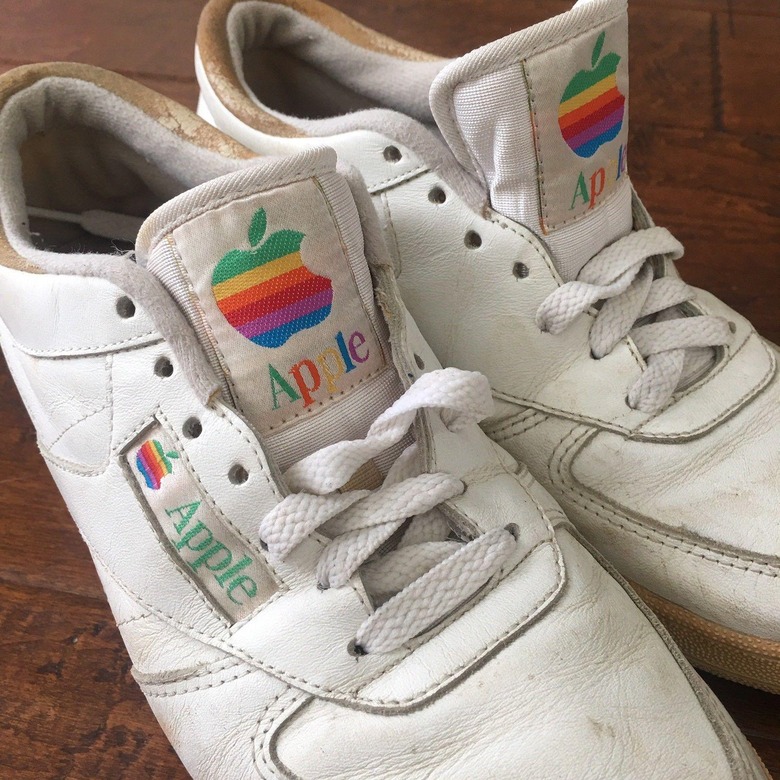 Another iteration of the Apple Sneakers appeared back in January of 2018 and listed on eBay for $60k. Per the seller back then: "Mine aren't in deadstock, DS condition, but the patina on these is on point." This pair was apparently purchased "in a charity story" for a cool 50-cents!
And that's where this strange story ends, for now. Do these look like a pair of shoes you'd be willing to purchase for massive amounts of cash? If they were given to you for free, would you wear them? Or would you try to sell them for enough money to put a down payment on a new iPhone 11 Pro?