Genius LuxePad i9010 Bluetooth keyboard for iPad mini debuts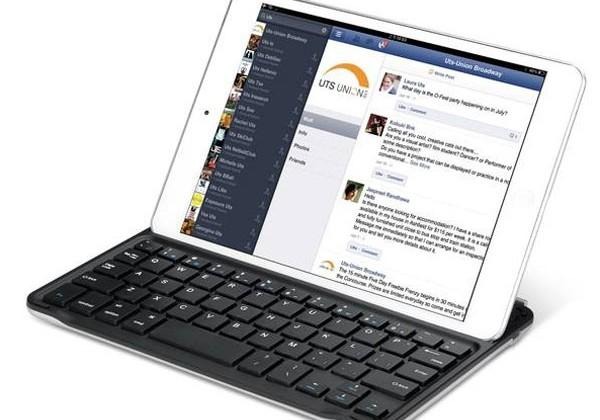 Genius has unveiled a new Bluetooth keyboard that is sized specifically for use with the Apple iPad mini. The new keyboard is called the LuxePad i9010 and it uses Bluetooth 3.0. The keyboard is also designed to clip onto the front of the iPad mini to provide protection to the iPad screen.
The keyboard is sized specifically to fit the iPad mini, which means it's not exactly a large keyboard. The keys use a scissor type mechanism underneath to give good tactile feel when typing. Genius also fits the keyboard with 11 specific function keys just for iPad features.
The keyboard has a clip on and go design to make it easy to carry with you on the go. The keyboard clips to the iPad using magnets. The keyboard also has a function that automatically turns it on and off when opening and closing the cover to save battery life.
The internal battery for the keyboard is a rechargeable 310 mAh unit that offers up to 180 hours of use per charge. The keyboard also acts as a stand for the iPad mini to prop the screen up for a more comfortable angle when typing. The LuxePad i9010 is available now for $39.99. Check out our review of the iPad mini for more details on the tablet.
SOURCE: Genius