Genius Gila gaming mouse boasts buttons galore and adjustable heft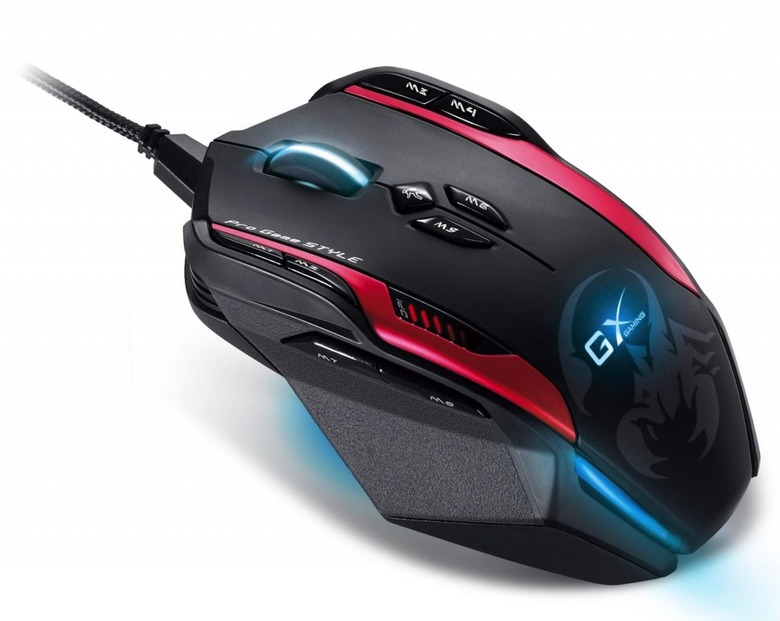 How many buttons do you have on your mouse? Two? Three? No wonder your friends laugh at you: Genius knows that, for any PC person to be taken seriously, they need a full twelve buttons on their mouse. The new Genius Gila Professional Gaming Mouse not only looks the part, thanks to metallic-finish inserts and LED lighting, but promises more customization potential than ever before.
That's in both software and hardware, somewhat unusually. Each of the twelve buttons can be set to the function of your choosing, or assigned to one of up to 72 macros; they're stored in the mouse's own, onboard storage, rather than on your PC, so that in-game macro blocks won't be able to prevent them from running, and meaning no setup time if you change system.
Five levels of precision – from 200dpi to 8200dpi – are supported, and the setting can be changed mid-game. Meanwhile, unlike a regular mouse (either computer or live), you can open up a panel on the base of the Gila and slot in up to six of the supplied weights, each 4.5g, to adjust the heft of the peripheral to suit your preferences.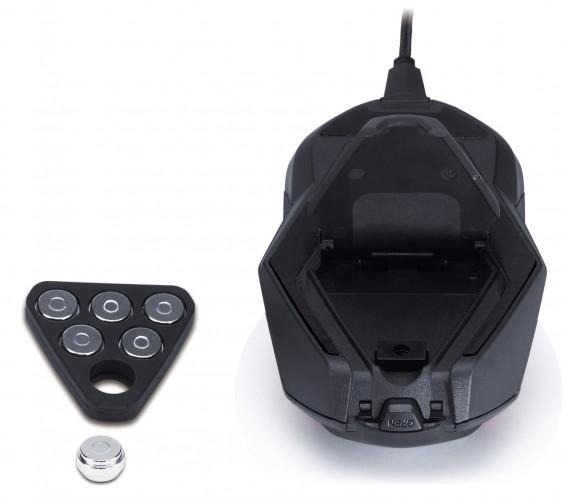 As for the lighting, that can be tweaked from ubiquitous-but-perhaps-a-bit-2000s-now blue to any of 16m different colors, complete with selectable brightness and pulsation. A double-braided cable and gold-plated jack round out the key specs.
The Genius GX Gaming Series Gila mouse is on sale now, priced at $99.99.