Geeksphone Revolution Phone Hits Parts Of Europe, Pre-Loaded With Android But Flashable To Firefox OS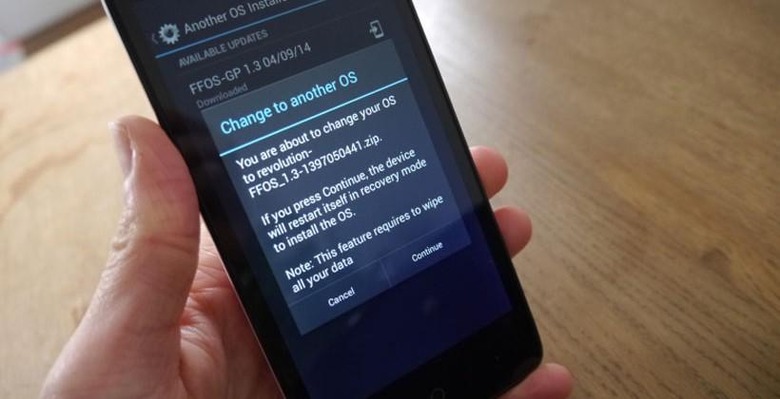 Geeksphone is a company that has made a couple smartphones that use Firefox OS rather than something more mainstream like Android. The company unveiled a new smartphone this year called the Geeksphone Revolution. When that smartphone landed, it sold for €222. Geeksphone has announced that it has cut the price of the phone and expanded availability of the Revolution.
The new price for the Revolution is €199 making it €23 cheaper than it was originally. That isn't a massive discount by any means, but cheaper is cheaper. Along with the reduced price, Geeksphone has also announced that the smartphone is available in some major European Amazon outlets. It doesn't say which Amazon outlets specifically.
This smartphone is interesting because it makes it very easy to change from Android to Firefox OS. All the user has to do to make the change from the pre-loaded Android to Firefox OS is select the feature in the settings menu. Revolution is not a dual boot device; you have to choose one OS or the other. When you change from Android to Firefox OS, all the data on the phone will be lost.
Geeksphone has also noted that it is working on updates to the OS for the device. Android 4.4 KitKat is in the works along with CyanogenMod 11. Firefox OS 2.0 will be supported in beta form soon. The company is also working to bring other OS' to the Revolution. Geeksphone sold out of its original Firefox OS smartphone that launched in April 2013 very quickly, moving 1000 units on the first day.
SOURCE: Techcrunch