Gears of War Microsoft buy gets original creator blessing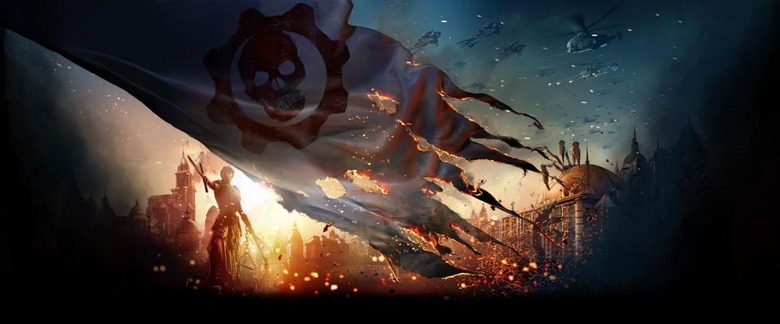 Today Microsoft announced that they'd be buying the Gears of War franchise, moving it to their own developer studios for further work on their own platforms from here on out. Lead designer Cliff Bleszinski, of the first three titles in the franchise, spoke up this afternoon on his experience with this purchase, made all the more interesting due to the fact that he hasn't worked with the games since the release of Gears of War 3.
Bleszinski made note that, first of all, he felt positive about the whole situation. Microsoft announced that they'd acquired all rights to the franchise from Epic Games today, noting that they'd be moving development to the studio known as Black Tusk for the next title. It's there that developer Rod Fergusson will be taking over.
Epic Games current Senior Designer Jim Brown made clear that "Nobody on the planet loves Gears more than @GearsViking The franchise could not possibly be in better hands." Bleszinski too suggested the best of this new leader.
"To be honest, I don't think the franchise could be in better hands. Heck, Rod's Twitter handle, to this day, is "Gears Viking." Gears is just as much Rod's baby as it was mine. He'll take good care of her." – Cliff Bleszinski, original lead designer of Gears of War
Also on the docket with Bleszinski was the suggestion that Gears of War would ever come to the PlayStation 4 – almost certainly not. "Safe to say that's not likely to happen", said Bleszinski, "Besides, it gives me something to look forward to on Xbox One besides Titanfall and Project Spark...oh and more Halo, of course."
Also of note, so we can continue putting this gaming developer puzzle epic together: Bleszinski was originally brought onboard Epic Games by Tim Sweeney, and left the company in October of 2012. Bleszinski also made note of his renewed resolve in his note this week, essentially saying he was doing it for all the fans who have The D tattoo.
To those of you who love Gears, I love you as well, and I appreciate your support through the years. The fandom, the cosplay, the tattoos, it all means more than any amount of money could ever mean.

These recent events have steeled my resolve to make something entirely new.

Time for new cosplay, new tattoos, new fandom.

Fingers crossed there will be news soon.
Have a peek at the tiny archive of Gears of War news bits in the list below and do – indeed – stick around as we see where the franchise goes and where the folks that've worked on it in the past go – in the opposite direction.