Gears of War 2 Special Edition Microsoft Zune 120GB PMP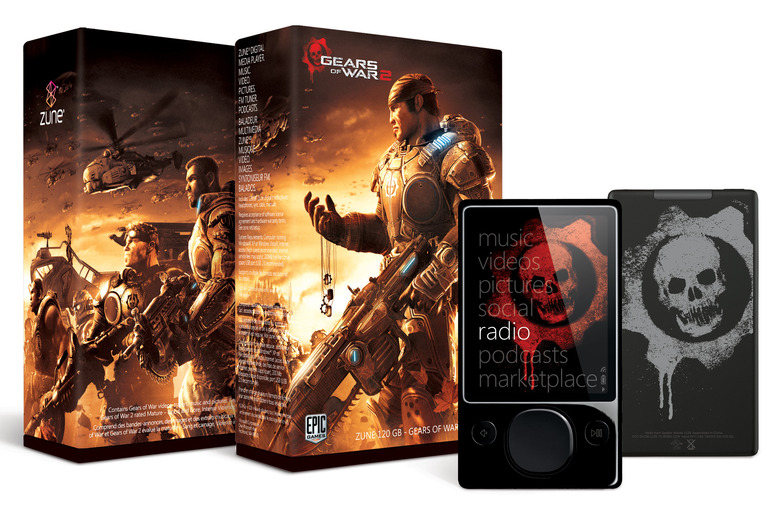 We may receive a commission on purchases made from links.
Microsoft have announced a special edition Gears of War 2 version of their Zune PMP, taking the 120GB version of their latest media player and branding it with the upcoming XBox 360 title.  Set to launch at the same time as the game, on November 7th, the GoW2 Zune has a laser-etched Crimson Omen on the back, themed packaging and 244 pieces of preloaded game-related media.
That includes the original game soundtrack, behind-the-scenes videos, game trailers and concept art galleries.  That's unlikely to take up the full 120GB, though, so there should be some space left for your own music and video, together with all the other WiFi downloads and music sharing that the regular Zune can do.
It's available in the US from Amazon and Walmart, as well as Amazon.ca, BestBuy.ca, FutureShop.ca and TheSource.ca in Canada.  The Gears of War 2 Zune is available for pre-order now, priced at $279.99, in both the US and Canada.