Gear S2 SDK released, opening doors for developers everywhere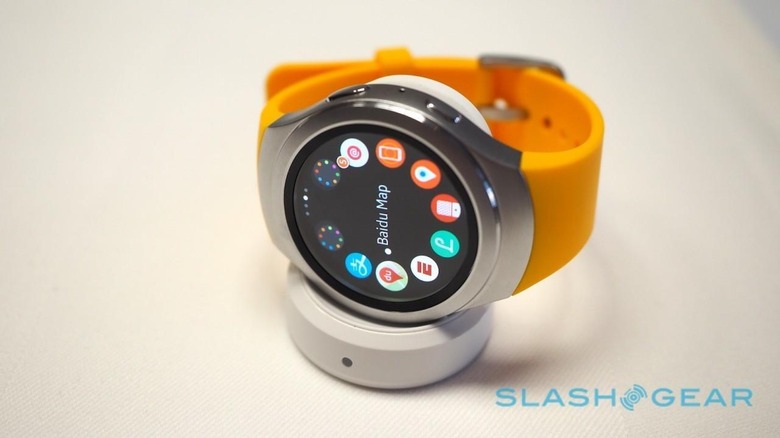 This morning Samsung revealed their Gear S2 smartwatch with Tizen, the company's own software operating system. This afternoon they've released a public software developer kit (SDK) for creators of apps and software experiences. This means that in addition to the apps already connected with the device, developers everywhere will have the opportunity to create for Tizen on the smartwatch. In addition to this SDK, Samsung has opened their Gear S2 seller site for developers and partners to register their Gear S2 applications.
Samsung suggests that the Gear S2 will have "over a thousand applications" at launch. Samsung suggests that this is "in addition to" the five thousand apps available to the original Samsung Gear devices.
See our full Samsung Gear S2 hands-on now!
Developers will find Enhanced Standalone Features for Gear S2 apps in this developer kit, allowing them to use call abilities, location abilities, and connectivity with 3G. Both web and native apps will be allowed with Tizen Native APIs.
This device supports connectivity with Android devices (including but not limited to the newest set of Samsung smartphones in the Galaxy S line). Devices from major manufacturers around the world are on the bit list of compatible models from the past several years.
Have a peek at our Samsung Gear S2 hands-on from earlier today and stay tuned for our full review, coming soon! Developers can access the SDK at developer.Samsung.com right this minute.