Your smart lighting options are about to get a lot brighter, with GE Lighting adding a new range of full color connected LED bulbs along with connected switches and Google Home integration to its range. The C by GE collection is ramping up to take on Philips Hue on its own turf, with the new products making their debut at CES 2019.
Probably most interesting are the Full Color LED bulbs which GE Lighting is launching. There'll be three different options, including an A19 which is a 60 watt equivalent, a BR30 for recessed lighting installations, and a custom-sized light strip.
Each will offer both millions of color variations together with tunable white light. They'll connect with your smart home via Bluetooth, and courtesy of Made for Google certification there's integration with Google Home, Google Home Mini, Google Max, and the newest Google Home Hub, all without a separate GE Lighting hub.
That will allow you to use your smartphone or the Google Assistant – whether on your phone, on a smart speaker, or a smart display – to control the lights. However, GE Lighting is also launching a new range of C by GE Smart Switches as well.
These will replace an existing single-gang light switch, and allow any existing bulbs – including those unconnected – to be remotely controlled. Again, there's no GE Lighting hub required, either, with the smart switches connecting via Bluetooth. They'll work with any brand of incandescent, halogen, CFL, or LED bulb.
Two are being announced at CES 2019. One will be a basic model, with the ability to turn lights on and off, as well as dim them if that's something the bulbs themselves support. A more advanced model will have a motion sensor, to turn the lights on when you enter a room and then presumably shut them off again after you leave. It will also have an ambient light sensor, so as not to activate if the room is sufficiently bright already.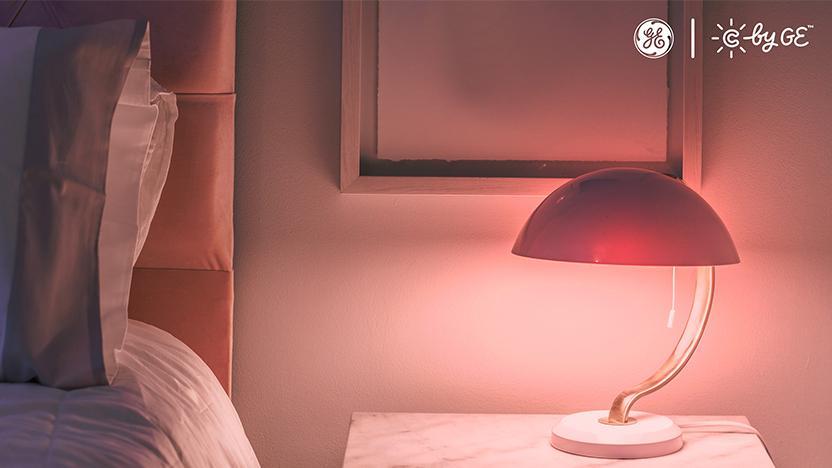 Cleverly, the smart switches will also interconnect. If you have different lights on different circuits in a room, for instance, multiple smart switches can be combined to allow all of those lights to be operated with a single command. As well as Google Assistant support, there's support for Amazon Alexa and Apple HomeKit.
Finally, GE Lighting is adding some compatible accessories. A smart wall plug will give remote control to anything plugged into it, such as lamps or holiday lights. A motion sensor, meanwhile, will allow for the lights to be turned on or off depending on motion, without installing a smart switch.
GE Lighting says that the new range will begin rolling out from Q1 2019. Pricing has not been confirmed at this stage.