Gboard for iOS gets support for French, Spanish and more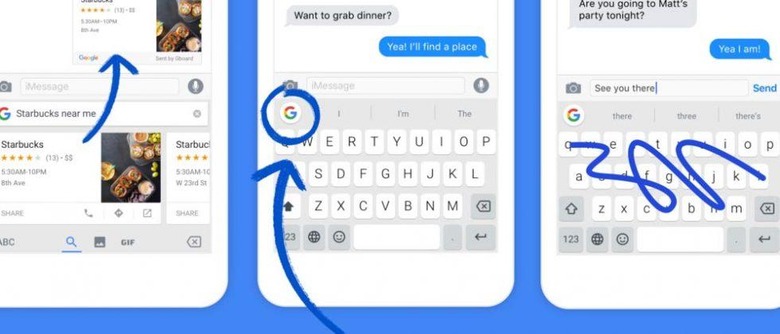 Google's Gboard for iOS has been updated with support for additional languages, including French, German, Spanish, Italian, and Portuguese. To coincide with the additional language support is a global launch of the keyboard app, which makes it easier to send someone a GIF or other things directly from the iPhone's keyboard. Google has also packed some new features into the app including smart GIF suggestions.
With this update, which went live on the iTunes store today, the Gboard iOS app now sits at version 1.1.0. When a user downloads the app, it will set up its default language as whatever language you're using on your phone; if it happens to be a language Gboard doesn't yet support, you'll be given U.S. English by default, but you can change it in the app's settings menu if you wish.
Why Gboard is the only iOS keyboard you need
The app also now provides users with smart GIF suggestions, something that joins the existing suggestions for emoji, text, and searches. The smart GIF suggestions are based on what you've most recently typed in the app. As Google points out, typing something like "Let's party" will get you party GIF suggestions.
Finally, Google has also made it possible to use the keyboard with a dark theme, and to choose a personal image to show up behind the keys for an extra dose of personalization. The images are chosen from the device's camera roll. The latest version of the app is available now from the App Store.
SOURCE: Google Blog