Gateway's Dual-Mode Tablet Convertible Reviewed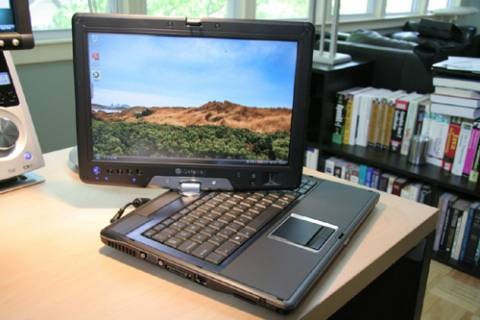 Despite the fact that we in the UK won't be seeing it until at least the Summer, I'm still gobbling up information on Gateway's entry-level C-120X Tablet PC.  With the news that Dell has finally announcedits move into the pen-computing market, it's undoubtedly models like these that will capture the bulk of mainstream sales, with higher-priced and occasionally niche alternatives from Lenovo and Motion (amongst others) remaining too expensive for the casual user interested in Ink.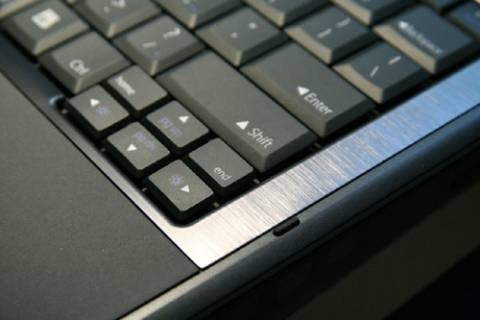 Digital Trends tried out the C-120X and, despite rating it 7.5 out of 10, seem to be left in two minds about it.  While they praise it for the 12.1-inch WXGA dual-mode active and passive screen and its solid build, they're not so impressed by price, overall performance and size.  Most tellingly, the Intel Core Duo ULV processor and 1GB of RAM seems to let the unit down, with number-crunching being ill-advised and frequent page file hard-drive activity dragging battery life down to just under three hours of continuous use.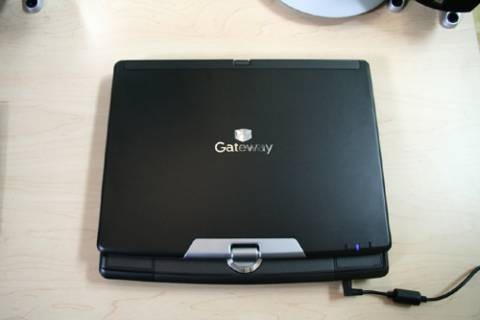 The C-120X is available exclusively from Gateway's own site, whilst the E-155C is the retail channel version.
Digital Trends [via jkontherun]