Gateway One ZX6951 Review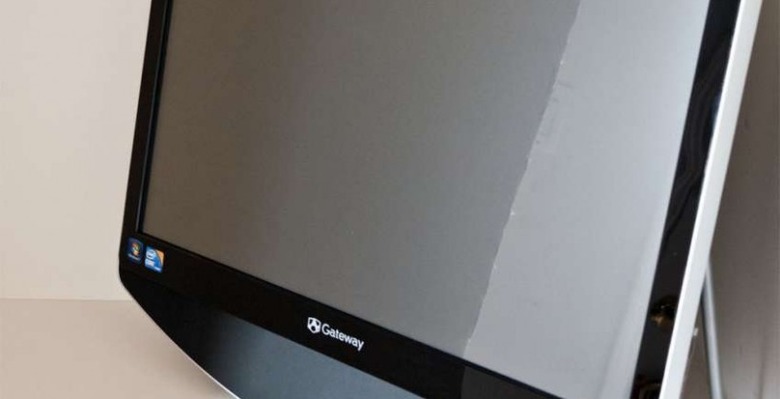 Gateway's all-in-one PC range continues to grow, with a new line of mainstream models intended to offer full touch support without the hefty price tags of their premium counterparts. The company sent over the new Gateway One ZX6951, a 23-inch Full HD model with an Intel Core i3 processor, for SlashGear to try out.
Some neat styling decisions has left the ZX6951 resembling a slightly chunky standalone TV or LCD display, making this Gateway a $999.99 machine you could comfortably put on a kitchen counter without it looking like a cubicle. The chassis is predominantly black plastic, with a silver surround and a chromed metal stand to prop the unit up at various angles. There's also a standard VESA mount of the back, for attaching the Gateway One to your wall, though it's worth noting that there's a significant bulge around the back that the thinner edges belie.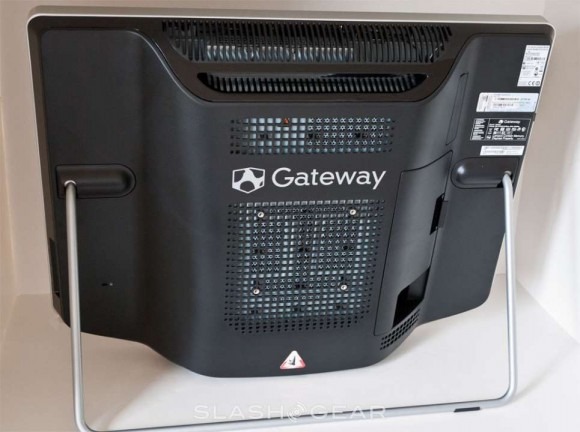 Inside, this is no mere nettop. Intel's 3.2GHz Core i3-550 processor takes center stage, paired with 4GB of DDR 1333 memory and a 640GB 7,200rpm hard-drive. There's also a Blu-ray drive which will burn DVDs, Intel HD graphics and a 2-megapixel webcam. Connectivity includes WiFi b/g/n, gigabit ethernet and eight USB 2.0 ports, along with two PS/2 ports, a VGA output, and a multi-format memory card reader. No USB 3.0 or eSATA, nor an HDMI output either.
Unlike some all-in-ones we've seen of late, there's no HDMI input for using the PC as a display. What you do get is a 23-inch 1920 x 1080 LCD display with a multitouch-capable touchscreen, together with an integrated ATSC TV Tuner. Gateway throw a wireless keyboard and mouse into the box, together with a remote control which positions the ZX6951 as a straight TV replacement. You also get fancy lighting underneath the all-in-one's bottom edge, which isn't as useful as, say, Philips' Ambilight system but does at least look pretty slick.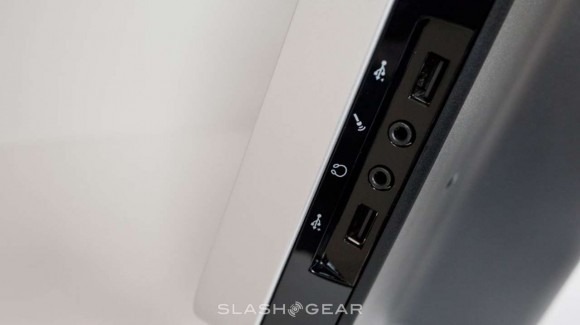 The touch experience in Windows 7 is a subject of no small number of arguments, but the OS lends itself better to all-in-ones than it does tablets. Freed from the battery constraints of mobile devices – and their generally lightweight CPUs – the platform's abilities are more obvious. The touch widgets (of which there are both Microsoft and Gateway examples) and other UI enhancements all work slickly and smoothly now, though whether touch actually adds to the regular desktop experience is still debatable.
What it does lend itself to is using the ZX6951 as a media PC, with Windows 7's native Media Center functionality. Thanks to the TV tuner you can record or pause live TV, schedule recordings using an OSG, and the system will also play streaming content from the internet and access media shared across networked drives. We'd like to have seen a larger hard-drive option from Gateway, considering the HD-capable display and the size of HD-resolution files; unfortunately 640GB is the largest on offer.
We ran Geekbench, a synthetic test of processor and memory performance, to put the Core i3 through its paces. The Gateway scored 5822, unsurprisingly higher than the 2.93GHz Core i3-530 Gateway ZX6900, at 5313, but which actually puts it ahead of Lenovo's ThinkCentre M90z, with its 3.2GHz Core i5-650 and 3GB of memory. In the real world, that means no problem whatsoever with multitasking between browser, email, media playback and other apps, with only the Intel GMA HD graphics limiting GPU-intensive gaming or video processing. That's not to say you can't do the latter, only that it'll inevitably monopolize the CPU. We had no problem with fan noise during testing, the ZX6951 staying both cool and quiet.
[sgbenchmark id=126 show=score]
While the touchscreen is a nice gimmick, you could make a strong argument for a version of the Gateway One ZX6951 with a regular display and a $100 or so off the price. Touch is nice, for those few moments it makes sense, but the remote control is more useful for media-center functionality (it saves sticky kitchen fingers from smearing the screen). The absence of a video input is another bug-bear, though it's unlikely to upset too many would-be buyers; similarly, a slot-loading Blu-ray drive would've been more in-keeping with the slick design than the tray-load ODD Gateway has fitted.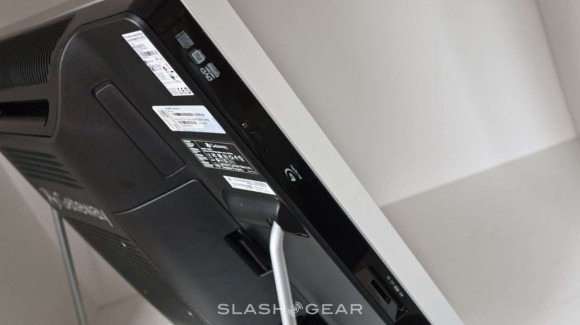 In the end, then, this is a handsome all-in-one with power that punches above its station. We'd happily swap the touchscreen for a discrete GPU, and perhaps either USB 3.0 or eSATA for hooking up a capacious external hard-drive full of HD media, but the target audience looking for a kitchen, home-office or kids' PC probably won't be too bothered by the omissions. Considering Apple's non-touch, smaller iMac starts at $200 more, with a slower processor, less storage and no TV tuner, the $999.99 Gateway One ZX6951 is something of a bargain.