Gateway One ZX all-in-one joins DX and SX desktops reboot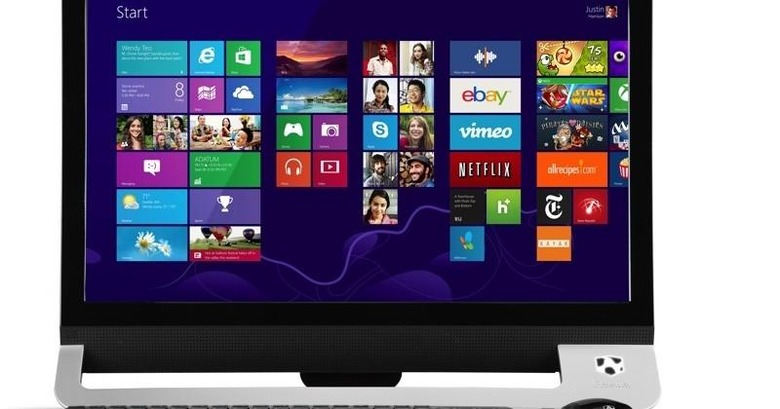 This week the folks at Gateway have brought back some heat in a collection of laptops and desktops for the 2013 business year. This new collection brings Haswell Intel Core processors as well as some ever-so-slightly thinned-down bodies in the notebook line while the desktop machines amp up largely on the inside – then there's the Gateway One ZX, an all-in-one for students in a big way. Unassumingly simple looking, the lot of them.
Also included in this weeks gush of releases from the company, Gateway KX Series displays bring 19.5-, 21.5, 23-, 24- and 27-inch screens bring tilt capabilities from -5 to 25 degrees each. These models work with IPS, VA or TN panels while the whole lot work with three-year parts and labor warranties – and the lot of them starts at $99 this week. The desktop line exists in the Gateway One ZX, Gateway DX Series, and the compact Gateway SX Series.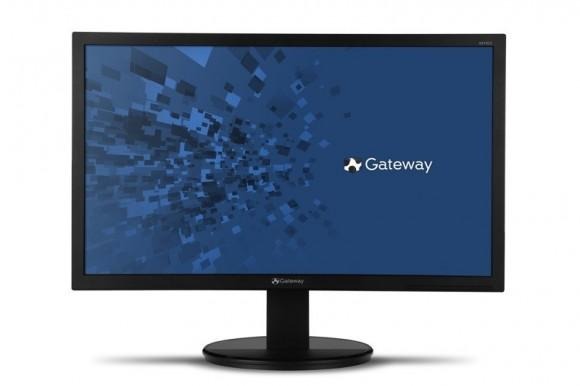 The smallest of this collection exists in the Gateway SX Series and works at "a third of the size of standard desktops" with third-generation (not 4th) Intel Core i3 or AMD A Series processors and as much as 8GB DDR3 dual-channel memory. You'll find a massive 8 USB 2.0 ports on this machine's body if you'd like as well. This compact line starts at $529.99 USD.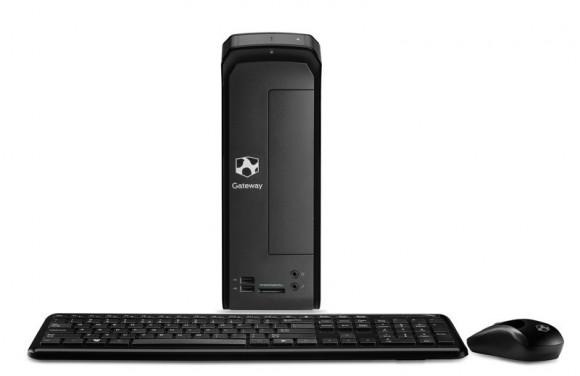 The Gateway DX Series brings on features tuned for families and students looking for movies and videos as well as games. This is the entertainment beast, not so much for massive video processing and hardcore rendering – not that you couldn't try, of course. Here you've got 4th generation (Haswell) Intel Core i5 or AMD A Series processors with up to 10GB DDR3 dual-channel memory and 1TB hard drives. You'll find this series bringing on two USB 3.0 and up to 10 USB 2.0 ports depending on your specific model choice. This line starts at $398 USD and sits well inside the "mini tower" universe.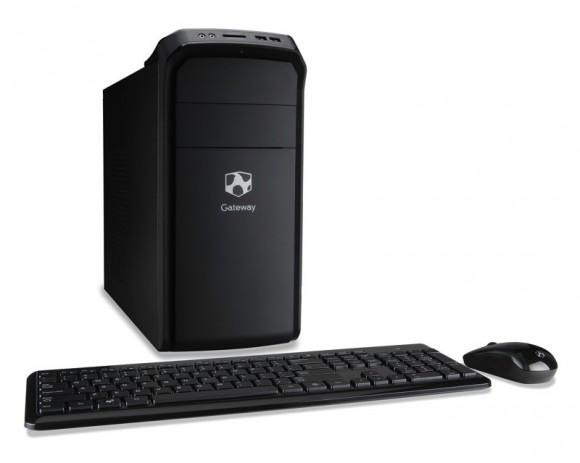 In the Gateway One ZX all-in-one desktop line you'll find a lovely 21.5-inch Full HD Ultrabright LCD powered by a Intel Pentium Processor G2030 processor and 4GB DDR3 dual-channel memory. This unit is aimed squarely at the school-faring crowd and is suggested for use with "casual gaming" and student work galore. Inside is a 1TB hard drive, an optical drive (they're not dead yet!) and built-in 2.5W stereo speakers with 2.1-channel surround sound support and high-def audio. This unit comes in at $529.99 in its most base configuration.