Gates, Zuckerberg join tech founders in clean energy thrust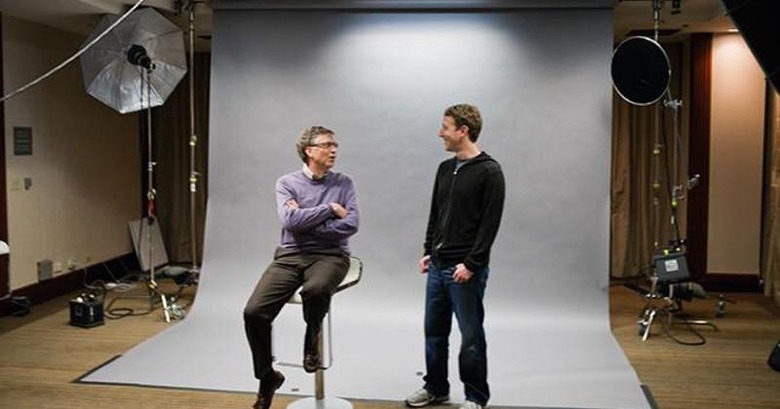 Technology, perhaps more than any other industry, owes much of its existence to the use of energy. So it is only reasonable that it should also be the one spearheading the push for cleaner, greener, and more renewable sources. Of late, Apple has been picking up the pace, and the publicity, of its own green initiative, particularly in China and soon in Singapore. Now it's the turn of the other giants of the tech sector, as Bill Gates, Mark Zuckerberg, and over a dozen other big names to band together under the new Breakthrough Energy Coalition.
Gates already gave a teaser that he was about to reveal what he billed as the biggest clean energy fund in history. What was just a little bit unexpected was how that thrust would actually involve the names of who's who in the tech industry. Names like Mark Zuckerberg, who gave his own separate reveal, of Facebook fame, Amazon founder Jeff Bezos, Salesforce founder Mark Benioff, Alibaba cofounder Jack Ma, and LinkedIn cofounder Reid Hoffman are just some among those listed in the coalition's membership. Interestingly absent is anyone from Apple.
The announcement of the Breakthrough Energy Coalition coincides, and not by accident, with the start of the UN climate change summit happening in Paris this week. In fact, the group plans to course its activities through the newly announced Mission Innovation, which has the same focus on energy research but from a government perspective. To some extent, the private Coalition seeks to fill in the gap that will be left by government funding.
The Breakthrough Energy Coalition is primarily a funding body that seeks to form "a network of private capital" to help push energy research forward. Areas of interest include not just energy generation and storage but also transportation and even agriculture. The coalition has no named researches chosen yet as it is still on the road to establishing investment rules and mechanisms.