Bill Gates will reveal "biggest clean energy fund in history"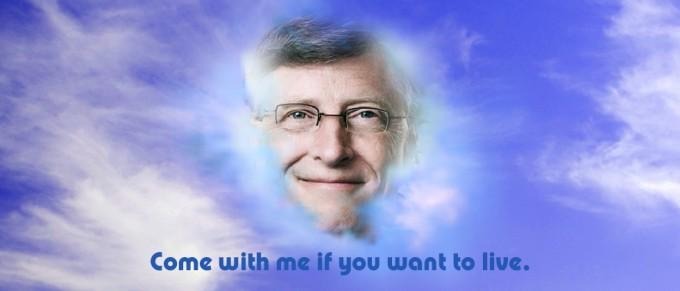 The otherwise tame U.N. climate change negotiations set to take place in Paris next week will also play host to game-changer Bill Gates. One of the richest humans on our planet has been tipped to be unveiling the largest clean energy fund the world has ever seen. That means he doesn't want you to use the liquified bones of dinosaurs to run your monster truck any more. He knows how good it makes you feel to blow black smoke into the atmosphere, thereby depleting the possibilities for life on our planet in the distant future, and he doesn't like it.
This information comes from
, where they've spoken with some anonymous sources that suggest Gates will reveal this fund on Monday. According to what they suggest are government and business officials knowledgeable about the announcement, it's become apparent that a big ol' batch of countries will join in on this fun and "will agree to double their research and development budgets for clean energy and form a coalition to conduct joint work."
That includes the United States.
One source suggested that the amount of cash that'll be put into the fund for clean energy research is "in the billions of dollars," adding that this will be "the single biggest cooperative research and development partnership in history."
We look forward to it actually coming out into the open, and finding out what it'll do for our ever-dropping fossil fuel energy reserves.
Gates has been working with Clean Energy initiatives for many years, having made clear his efforts back in 2013 in an
with CBS. Just this July, Gates posted to his blog
that he'd be investing $1 billion in clean energy technology over the next five years.
"These are solvable problems," said Gates. "If we create the right environment for innovation, we can accelerate the pace of progress, develop and deploy new solutions, and eventually provide everyone with reliable, affordable energy that is carbon free."
"We can avoid the worst climate-change scenarios while also lifting people out of poverty, growing food more efficiently, and saving lives by reducing pollution."